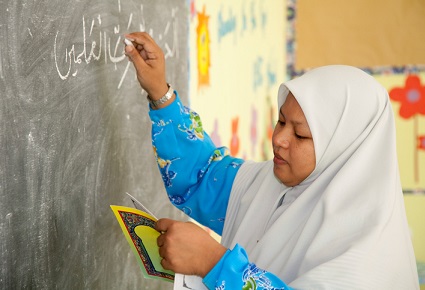 A recent announcement by Malaysia's Education Ministry is welcome news for principals who are struggling to find quality teachers.
On Wednesday, Malaysia's Deputy Education Minister, Datuk Chong Sin Woon, said more than 1,000 trainee teachers are needed to fill positions at schools opening across the country.
An increase in new teachers will provide greater support for Malaysia's principals ahead of the June intake for the undergraduate degree in education (PISMP) program.
The program trains those studying in the Teachers Education Institute (IPG) in various fields of specialisation. Those who attend IPG are then deployed to teach in primary schools after graduation. Applications for the PISMP open 23 March.
Chong said that apart from students who completed the Sijil Pelajaran Malaysia (SPM) exam, those who graduated with the Unified Examination Certificate (UEC), as well as the United Chinese School Communities, are also encouraged to be teachers.
"Interested school leavers are welcomed to join us," The Star Online quoted Chong as saying at a press conference at SMJK Confucian.
"There are 20 slots reserved for UEC graduates in each intake of the PISMP program. UEC graduates would need to have scored a credit in BM, History and English to be eligible as a teacher trainee."
Chong outlined a number of benefits to becoming a teacher, such as receiving time-based salary increments.
"New teachers get about RM2,500 per month when they first start, while veteran teachers would have over RM5,000," Chong said.
He added that teachers identified to be great teachers could become excellent teachers or become School Improvement Specialist Coaches Plus (SISC+), and would be able to receive even higher salaries.
Related stories: