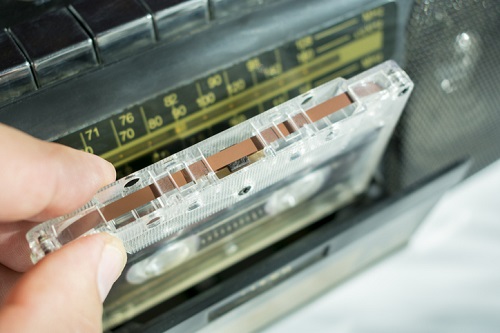 While schools globally are looking to invest in virtual classrooms and robot teachers, Hong Kong's Education Bureau is requiring primary schools to buy "ancient" equipment like VHS video recorders, cassette players and electric typewriters.
Education lawmakers are demanding the authorities review the list of over 500 items and exclude those that have already been phased out on the commercial market.
Other items include slide and overhead projectors, colour TV sets in mobile cabinets and fax machines.
"Equipment in schools in Singapore have already entered into the future, but Hong Kong is still in an ancient era," said lawmaker Ip Kin-yuen.
Devices like visualisers and 3D printers for STEM subjects were not in the list, said school principal Paul Cheuk Tak-kan.
Tak has raised the issue with the bureau and was notified the authorities needed about a month to study the equipment and grant an approval.
Ip called for a better procedure of updating the list, for instance include the input of schools to ensure their demands for a modern education were met, reported the South China Morning Post.
A spokesperson for the bureau admitted that some items on the list would be unsuitable for schools and have not been reviewed for some time.
He added that schools could buy items not on the list as long as the purchases are justifiable and cost-effective. The bureau also provides one-time financial support to schools for adding or replacing equipment approved on a case-by-case basis.
The bureau is currently looking into the matter and will listen to opinions from the sector.