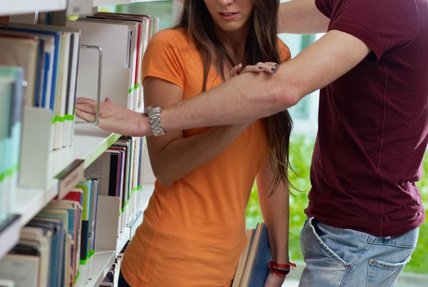 Productive conversations are based on facts, but it's getting harder for students to discern what's factual.
That is according to Meira Levinson, a professor at the Harvard Graduate School of Education, and Setti Warren, the executive director of the Shorenstein Center of Media, Politics and Public Policy at the Harvard Kennedy School.
In an article that appeared in Harvard University's Usable Knowledge, Professor Levinson and Warren recommended that educators use resources from the Stanford History Education Group, which offers strategies for evaluating digital news sources.
These resources, they say, can help students "build a strong, factual foundation as they come to their own conclusions".
Another resource, recommended by Levinson, is the Right Question Institute, which helps young people improve their critical thinking skills.
"Helping them ask the right questions and not only offering them the right answers about how to make change," Levinson was quoted by Usable Knowledge as saying.
"That is an essential part of our democratic work together that I think educators can really help young people engage in."
When students get fired up about a political issue, Levinson says schools can help students leverage their impact by providing them with platforms to create their own media, such as blog posts, op-eds or letters to the editor.
Practice the hard conversations
While discussing democracy and politics might seem like a slippery slope to educators, encouraging students to develop their views isn't as controversial as it might seem.
Levinson said educators should think about how to raise contentious issues with students and use case studies which can provide the issues with context.
"Even when people have some understanding of what's true, and agree on common principles, they might come to different conclusions, especially in such a politically contentious time," Levinson said.
However, teachers might be accused of being partisan by talking about civic engagement at all, Levinson warned.
"That is another challenge we are going to have to confront as educators, but we must walk into it, because we in fact would like to knit the country back together," she said.