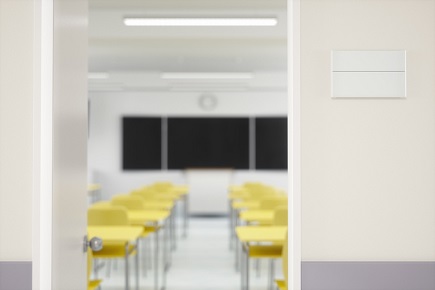 In 1961, on the sprawling green fields overlooking Port Phillip Bay on Victoria's pristine Mornington Peninsula, the Peninsula School opened its gates.
Now students in Malaysia will have access to the school's curriculum and programs after Peninsula International School Australia (PISA) opened in the township of Setia Alam in January 2018.
PISA is the only school licensed to teach the Victorian Curriculum in Malaysia and to have a direct partner school – Peninsula Grammar School in Mornington, Melbourne.
The school's founding principal, Clive Rogers, has been an educator and school leader for 40 years in what he described as "diverse and challenging countries which each have their own unique set-up and situations".
However, Rogers pointed to one common denominator that is required for leading an international school – "an abundance of energy and purpose".
"The initial start-up depends very much on what stage you find yourself leading the school," Rogers told The Educator Asia.
"Whether that is at the building phase or operational phase, each will have their own set of challenge's, such as obtaining government approvals and licenses, curriculum authorisations, staffing, developing an ethos and managing operations and facilities, and these will be uniquely different in each country."
Rogers has found that having "a clear view of the big picture" and the ability to motivate people is an asset during the start-up phases.
"Creating a vision is absolutely fundamental in achieving success," Rogers said.
"International education is demanding and very competitive in Malaysia and one has to develop a strong sense of trust between the parents, students and faculty. The school believes that education is a partnership and that communication is crucial in establishing this partnership."
'A school of, and for, the community'
The school is in the process of developing a first class boarding system that embraces the needs of young adults in a 21st Century learning environment.
"This will be done by not only having carefully designed facilities that allow students to be engaged in a 21st learning but also the opportunity to work with other international students from across the region in a mini global environment rich in diversity and cultural opportunities on a 24/7 cycle," Rogers said.
PISA will open at 7.30am and close at 7.00pm from Monday to Friday in order to help support working families and open up more after school opportunities for young children.
Rogers said that in the future, Summer Camps and Exchange Programs will be developed, creating a school that "goes beyond the academic year and becomes a part of the community for which it serves".
"With technology being such an important tool in education I can see the time when 'Super Teachers' will host online classes to an international community and be able to reach those students who are unable to enjoy the benefits of an international education," Rogers said.
"These will include an outreach program to support those growing number of parents who prefer home schooling, extra mentoring classes or just a student wanting to study for an international qualification."
Looking ahead, Rogers said crafting the school's culture will be about taking "a holistic approach" to education.
"We not only place a high emphasis on supporting and preparing students to achieve the highest possible academic outcomes but also collaborative learning with plenty of opportunity to develop skills in leadership, communication and teamwork," Rogers said.
"There can be no doubt that an holistic approach to educating a student is a far more effective way of preparing them for the rigors of higher education and the modern work place."

Related stories:
New principal no stranger to international education
What's driving the growth of education in ASEAN?
A 'world class international school'