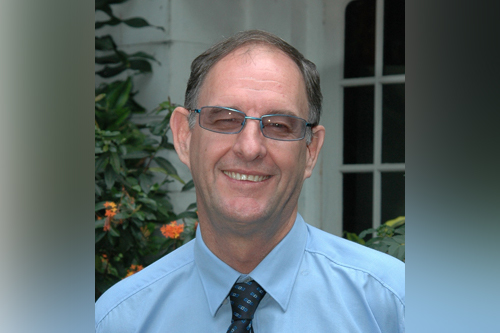 In 1996, responding to growing demand for inclusive education in the international schools sector in Indonesia, the Australian International School Indonesia (AIS) opened its gates.
In doing so, AIS became the first international school in Jakarta to welcome students with special needs, who prior to the opening of the school, were not accepted by any international schools in the city.
Today the school has more than 870 students from over 30 nationalities and offers Preschool to Year 12 classes with specialist support for students with learning difficulties, limited English language proficiency or physical disabilities.
Below, The Educator Asia speaks to AIS principal, Brenton Hall, about what leadership, learning and culture looks like at the school, which is about to undergo an exciting new expansion.
TEA: How would you describe the culture at AIS at both the student body and leadership level?
BH: AIS Indonesia is an inclusive school thus there is a friendly accepting culture among the student body and faculty. Students accept differences and acknowledge that different cultures, religions and beliefs make a wonderfully diverse yet at AIS, a very cohesive student body. The family friendly atmosphere at our school is one that students constantly remark on, and how important this is to helping them settle into living in Indonesia. The leadership, foster this within a culture of support to promote academic excellence and whole person development.
TEA: What have been some of the most significant academic and PD highlights you've seen at AIS during your time as principal?
BH: AIS Indonesia has three campuses: a Secondary Campus and a Primary campus in Jakarta and a Preschool to Year 12 campus in Bali. All campuses are accredited with the Council of International Schools (from 2015) after a rigorous accreditation process that only allows the best schools to be accredited. We are authorised to offer the IB Diploma program in our Bali (as from 2018) and our Pejaten Secondary campus in Jakarta (as from 2016). We conduct an annual AIS conference that has brought excellent facilitators to Jakarta. Recent focii have been Global Citizenship (Compass Education Level 1 training), Child Protection (the late Professor Freda Briggs OA), Inquiry (Kath Murdoch) and in 2018 Assessment (Craig Kemp). Our teachers use Inquiry Methodology as the core of their teaching with Service Learning programs featuring at every year level allowing students to support and be involved with the local community.
TEA: Can you tell us about any exciting and innovative programs or initiatives that AIS is rolling out in 2018?
BH: We continue to expand and improve our Enrichment Program which targets students who are achieving well and have also introduced a monitoring program that will identify ways to improve the learning outcomes of our students who are considered to be just 'average' students. Our SET (Social Emotional Thinking) program, Student Mentors and Student Leadership Programs continue to develop and gain importance. In 2017 we introduced a Global Citizenship award scheme to our Primary schools to compliment the CAS (Community, Activity, Service) Program that is integral to Global Citizenship and the IB in our Secondary sections. This program will be further extended and improved in 2018. In Bali we will open our new campus in mid-April which will arguably offer the best facilities of any school in Bali. We will also be hosting the regional rounds of the World Scholars Cup in Bali in May. Our Bali and our Kemang Primary campus will present whole school Stage Productions this year.
Related stories: