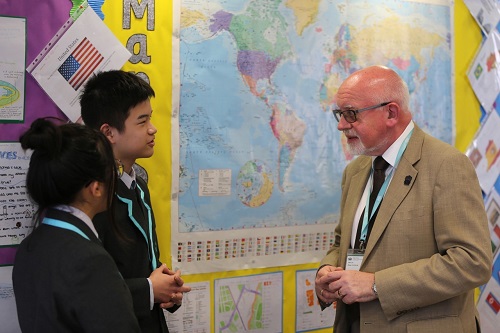 As of 10 April, Nord Anglia International School (NAIS) in Hong Kong has exceeded its yearly goal of training 250 local teachers. This is part of its Local Teacher Training program done in partnership with the city's Education Bureau.
In 2017, the school trained more than 300 teachers in total.
The program has been in place since the school first opened in 2014 and is the first and only of its kind in Hong Kong.
Through the program, Nord Anglia professionals provide in-class training for teachers as well as undergraduate and graduate teachers-in-training. The topics covered include classroom management, coaching skills, reading skills and Early Years foundations.
The sessions typically take place at teacher training events held at other schools or weekend workshops conducted on NAIS's facilities.
The school also carries out training for teachers under the government's Native-speaking English Teacher Scheme, which aims to enhance the teaching of English in local secondary and primary schools.
Most workshops are delivered by John Nicolls, Nord Anglia University's assistant director. Others, by NAIS's school teachers.
"Ever since NAIS, HK opened in August 2014, we've been proud advocates of community outreach," said principal Brian Cooklin.
"As representatives of the Nord Anglia Education brand, we not only strive to offer the highest quality education, but to also be active in community work.
"NAIS, HK is ambitious about positively impacting our community and encouraging students to make outreach a bigger part of their lives."
As of March, the school has hosted 27 weekend workshops on its premises in 2018, as well as over 25 sessions in local schools.
Related stories: