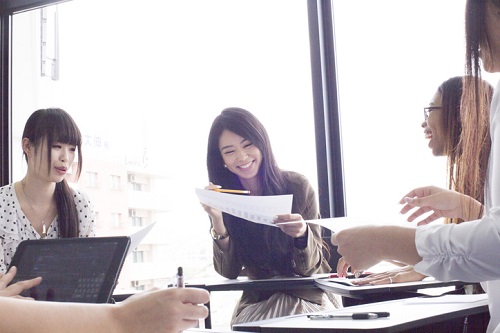 A wide body of education research shows that effective teachers have the biggest impact on student learning outcomes – particularly in low-socioeconomic areas that have high proportions of struggling students.
However, in the US, there is a view among an increasing number of teachers that government-backed education studies are not having a real impact on teaching and learning.
Last March, Mark Schneider was appointed as director of the Institute of Education Sciences. In an article published in EdSurge, Schneider pointed out that in the 2019 financial year, the Institute will spend more than $400m on education research.
"For years, I have been concerned with the 'last mile' problem - how to get information into the hands of the people who need it the most. My goal is to make information useful, usable and used," Schneider wrote.
Over the past few weeks, in partnership with the Jefferson Education Exchange, IES staff has traveled to both Nebraska and North Carolina to meet with teachers and explore ways that IES's research can be made more relevant and useful.
"Many teachers view research as a search for bright shiny objects pushed by administrators without adequate attention to the needs and skills of teachers," he wrote.
"Many told us they felt that their professional knowledge is all too often neglected in education research and, to use a common phrasing, that research was 'done to them not with them'."
Fixing the disconnect
Schneider also observed a disconnect between what teachers say they needed help with and what education research can accomplish.
"For example, a common concern among participants is how social media is transforming the kinds and sources of information students brought into the classroom," Schneider wrote.
"Teachers are desperate for information about how to manage classrooms in this new environment. But their needs are frequently expressed at a relatively abstract level that doesn't easily translate into specific researchable questions of the type supported by IES."
Schneider said this disconnect is yet another reason why engaging with teachers is so important.
Many teachers said that research would be most helpful to them if it were "translated" by other teachers.
"They want short pieces where a teacher who implemented a research-based program talks about how to implement the program, highlighting what a teacher has to get right and problems they might encounter," Schneider wrote.
"We will be addressing this need for translation in the coming months."
Schneider said that in previous years, IES has spent much of its budget and energies identifying what "works for whom under what circumstances".
"That's only part of our job. Just as important, we need to figure out the best channels to get that information into the hands of teachers, so that more students have teachers who are using the most effective, evidence-based methods," he wrote.
"This is a big challenge - perhaps even greater than the work we have done to improve the quality of education research."