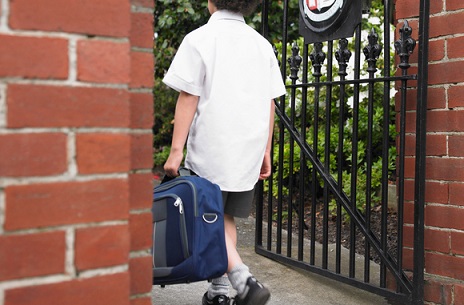 Tanglin Trust School is on high alert following an incident where one of its students was approached by strangers and asked to get in a van close to its campus – located in central Singapore.
A full police report was made by the school with a request for higher police presence around the school.
According to a statement from the school, on 16 January, a white van had stopped alongside the teenager while she was walking to school from one-north MRT station.
The van's two occupants then tried to entice her to enter the vehicle. She ignored them and continued to walk to school, which led to them alighting the van and persuading her further.
The student was able to quickly avert the perpetrators and reported the incident to the school management upon arriving on campus.
All parents of Tanglin Trust School were informed of the incident immediately. The school had also suggested they ensure that students walk to the school's vicinity in groups, instead of alone.
Students have also been reminded about the necessary steps to take in case of a similar 'stranger danger' incident.
Last week, a similar incident was reported by another international school in the area, United World College Southeast Asia (Dover campus).
Other schools in Singapore are taking precautions as well.
"We are aware of the reports of the incidents that have occurred with students at other schools in Singapore and as a precaution have shared broad details and a general personal safety reminder with our own parents and staff," said Andre Casson, head of school at the Australian International School.