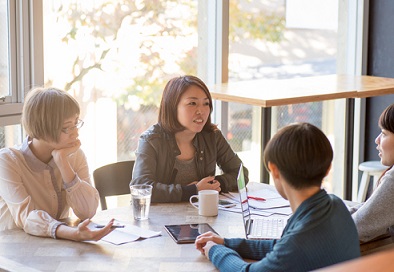 Singapore must ensure that it does not alienate any segment of the community when making "bold changes" to its education policies, said education minister Ong Ye Kung.
The Ministry of Education needs to listen to "a diversity of views" and note that there is not a singular message from the people, he added.
For example, the call to abolish streaming assumes that all secondary students want to be in the Express stream.
However, he noted that some students "prefer the pace of learning" in the Normal streams. As for students in the Normal (Technical) course, many students may feel that the applied and hands-on curriculum "plays to their strengths".
"We also need to put ourselves in the students' shoes," Ong said.
The minister then raised an instance where the government had implemented policies in response to feedback from the larger community.
Many had called for programs that would encourage students from different streams to share classes and mix with each other.
In response, MoE introduced subject-based banding for secondary students in the Normal stream. This facilitated for students to attend certain classes together with those in the Express stream, Ong shared.
MoE has also introduced a Polytechnic Foundation Program where "good performing students" can make inroads on their path to Polytechnics. The minister said more can be done in this area.
Addressing feedback on excessive stress on students and the need to veer away from rote learning, he said that non-essential parts of the curriculum has been cut down drastically.
"Long gone are the days where children are expected to do well just by memorisation," he added.
As for calls to scrap the Primary School Leaving Examination (PSLE), Ong said it ignores parents who support the system. The PSLE experience teaches their children to work hard and demonstrate what they have learned throughout their primary years, he said.
Rather than scrapping, MoE has thus made plans to replace the T-score system from 2021 with wider achievement levels. The minister called this a "big step" in reducing academic stress.
"If meritocracy is confined to academic excellence; success is defined narrowly as being a university graduate holding a professional or managerial position; then pathways will be limited, possibilities reduced and opportunities curtailed," he said.
Ong then shared statistics from Switzerland, where 35% of youths go to universities, while two-thirds enrol in upper-secondary vocational and apprenticeship training.
"Children, together with their parents, make those choices at a fairly young age, based on their talents and interests, with little or no stigma associated with any of the choices. Society respects everyone."
Singapore has made some progress in this regard, said Ong, but he added that "a lot more needs to be done", reported Channel NewsAsia.
"Societal mindset will take even longer to evolve. We will continue to improve our policies and we will not stop at these measures."
Has the government done enough to create balanced education policies? Share your thoughts below.
Related stories:
Education no longer a 'level playing field' in Singapore
MOE drives efforts for students' holistic development