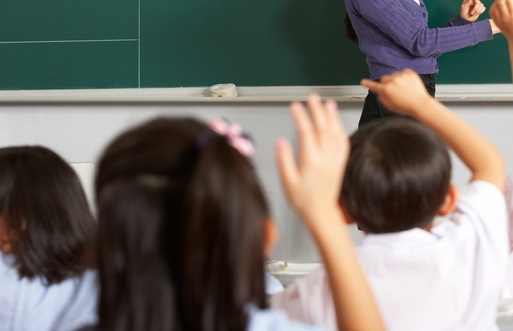 Singapore is third globally in terms of having the biggest share of students from disadvantaged families scoring well in science, maths and reading assessments, according to a recent Organisation for Economic Cooperation and Development (OECD) report.
The report also found that about half of Singapore's disadvantaged students emerged among the top performers internationally, which is higher than OECD's average of 30% for any country.
However, when compared to how well these students fared against top performers within Singapore, only one in 10 produced similar results. This is lower than figures in 24 other education systems, including Hong Kong and Finland.
The Ministry of Education justified the results, saying that students from lower socio-economic backgrounds are not considered "nationally resilient" as top students perform very well here, compared to other countries, setting the bar very high.
For instance, only 10% of students from lower-income families obtained at least 631 for the 2015 PISA science test – 631 is the 75th percentile mark for Singapore. But in Finland, the 75th percentile score is just 599.
Following the report, MOE announced a new taskforce to better support students from disadvantaged families.
Called UPFLIFT, it aims to strengthen support for these students, especially those who are under-performing, and will target several areas:
Improve students' motivation: By cultivating the right values and broadening students' life experiences
Tackle long-term absenteeism and drop-out rates: By developing feasible strategies
Step up parent outreach and engagement: Through parenting programs to empower less privileged families
"These students have the potential to do so much better, and we want to help them achieve that potential," said Second Minister for Education Indranee Rajah. "To do so, we must ascertain the gaps and identify what exactly is preventing them from doing well."
The taskforce will consult those in the frontline of working with disadvantaged children and their families, including school personnel, social workers, self-help groups and community partners, added Rajah who is chairperson of the force. They will also speak to the children and their families.
"Their experiences and insights will help us better understand what more we should do, and how we as a community and a society can collectively uplift those from disadvantaged backgrounds, boost social mobility and reduce inequality," she said.
Following engagement with the various communities, UPLIFT will hold sessions with them to brainstorm and create solutions together. Their recommendations are expected to be presented next year.