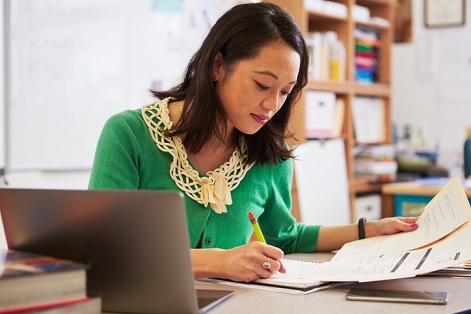 Teachers in Singapore are reminded not to over-test and over-teach students, said Senior Parliamentary Secretary for Education Low Yen Ling.
"To that end, MOE provides support to heads of departments and teachers to set test papers at a level that is appropriate for students, and also at the level that meets their learning objectives," she said.
"In recent years we have been moving towards an education that is more flexible, that is more diverse."
Low was responding to MP Cheryl Chan's question in parliament about what can be done to help students, whose parents often wonder if they are "doing too much and too early".
Parents here feel that their school-going children will get left behind if they do not go for tuition in Primary 1 and 2.
"And they find it very hard to catch up because even the parents have difficulty following the methodology to teach their own children," Chan said.
Low gave the assurance that MOE is mindful of students' needs as it reviews and adjusts the national curriculum, reported Channel NewsAsia.
Most students here can answer the bulk of the questions in national exams, said Low.
Chan also asked whether textbooks and curriculums in primary and secondary schools have been adjusted to align with MOE's goal of taking the focus away from academic scores and emphasising more broad-based learning.
"MOE textbooks are closely aligned to the objectives of our curriculum and are therefore designed to support our students' holistic development, and not just for them to pass exams," Low said. "Our teachers use a wide range of teaching resources."
Students here also go for field trips to explore theoretical concepts and make use of technology to contextualise lessons, she said.
Related stories:
Singapore schools to boost career pathways for students
Schools can nurture innovation in students, says MOE minister