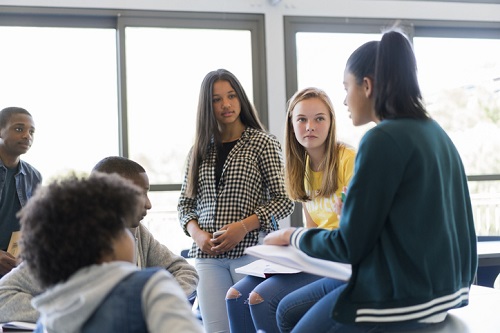 Last month, a 14 year-old student in the city of Incheon died after falling off a 15-storey building while fleeing from bullies. The death of this student, the son of a Russian mother and Korean father, intensified the focus on the effects of bullying on Korea's multiethnic student population.
The number of multiethnic students between the ages of seven to 18 rose in South Korea by over 160% from 2012. Today, the Ministry of Education estimated that there are around 122,212 multiethnic students in schools throughout the country. With the number of multiethnic students increasing, tensions are brewing with native Korean student population – and educators are being forced to confront a rising trend in bullying.
According to a 2016 Ministry of Gender Equality and Family survey, 5% of students who come from multiethnic families said they were the victims of bullying and abuse in schools. While an overwhelming 65.1% reported verbal abuse, an alarming 10.2% of students surveyed reported physical abuse, and 9.5% said money was demanded from them.
What's more, the number of students with multiethnic backgrounds who stopped attending schools rose from 572 in 2013 to 1,278 last year, according to a report from Korea JoongAng Daily.
Experts say that schools need to provide an atmosphere of support, where students from multiethnic background could feel comfortable reporting instances of abuse.
"Schools need to create an ecosystem where these students can talk to their teachers about bullying and other issues," Seol Dong-hoon, a sociology professor at Chonbuk National University, told Korea JoongAng Daily.
One way educators are addressing the problem is by establishing alternative schools for students from multiethnic families. In a report, Korea JoongAng Daily gave Korea Polytechnics Dasom High School in Incheon as an example, with 128 students with families from 13 countries.
"I used to be bullied at school and didn't have much confidence," said Park Bo-seong, a half-Filipino 17 year-old student of the school.
"But [after] coming to this school, I started my own YouTube channel. It has given me new dreams. I hope people will see that children of multiethnic families are still Koreans."