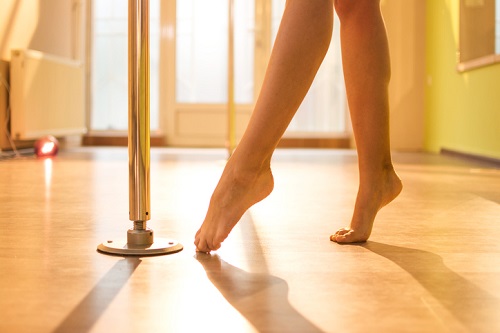 A kindergarten principal in southern China causes outrage by including a provocative pole dance performance at its 'back-to-school' event.
The local education bureau has called for her dismissal and said it will investigate the kindergarten.
Principal Lai Rong aimed to welcome students back to school with an entertaining and educational event. Besides the pole dance performance, there were jazz and traditional Chinese dances.
A video of the pole dance had gone viral. Following calls for her dismissal, she said her intentions were simply misunderstood.
"The goal was to get the kids to learn more about one variety of dance," Lai said.
"My whole career in education has been destroyed by just this one event, just five minutes of performance. The internet is too powerful."
The kindergarten issued an apology on her behalf, saying there was a "lack of comprehensive consideration" of the contents of the performance, reported Southern Metropolitan Daily.
In the video, children were seen impassively watching the skimpily-clad woman perform on stage. Lai said children are "quite simple" and wouldn't think more about the performance except be captivated that "someone [was able] to fly on a pole like that".
Most netizens however heavily criticised her, with one parent questioning the principal's decision.
"Who would think this is a good idea? We're trying to pull the kids out of the school and get our tuition back," Michael Standaert wrote on Twitter.
Standaert said this was not the first time the kindergarten had made a dubious decision. According to him, before school closed for the summer, the school held 10 days of "military activities" which displayed machine guns and mortars at the door.