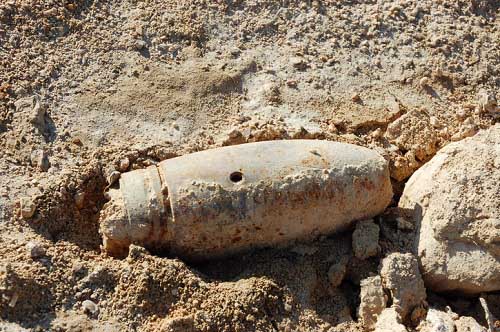 It sounds like an accident waiting to happen: unexploded bombs being used as school bells. This is a fear of Cambodia's government as it warns the country's principals against the move, which it said could lead to explosions.
While there are no known reports of such improvised bells exploding, Cambodian school children have been killed after digging up unexploded ordinance left over from three decades of civil war and US bombing, which began in the 1960s.
After the fall of the Khmer Rouge in 1979, Cambodian teachers – in the pursuit of rebuilding the country's education system from scratch – used any material they could find to resource schools and educate children.
To this end, unexploded bombs left over from the war have been converted into school bells. But this week, the country's education minister, Hang Chuon Naron – acting on the advice of demining authorities – warned schools against the practice.
In a letter seen by AFP on Wednesday, the minister said risks still remained when the bells are struck or in the process of being repurposed, adding that education authorities must inform all schools to "stop taking unexploded ordnance to be improvised as bells".
According to the director of Cambodia's Mine Action Centre, Heng Ratana, the Ministry's move is an extra step of caution. Speaking with AFP, Ratana said deactivated bombs may still have a fuse inside them, making them potentially dangerous.
"When we hit [the bombs], they might explode," Ratana said, adding that the move to stop using the bombs as bells will also avoid confusion among children who might try to copy teachers by striking unexploded ordinance they find in day-to-day life.