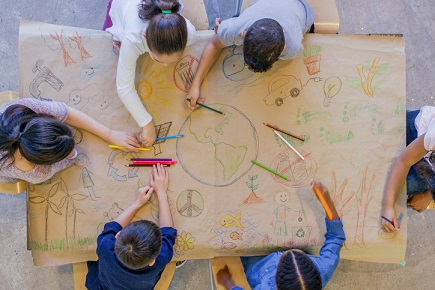 Tanglin Trust School, located in Singapore, is well-known for its focus on sustainability and being one of the most 'green' schools in the city.
At Tanglin, plastic water bottles aren't sold in school canteens, nor are they available at school events – and the school shop charges for plastic bags. In the senior school canteen, disposable plates and cutlery aren't available either.
Last year, the school was presented with the Outstanding Outreach Project Award at the Singapore Environment Council-StarHub School Green Awards (SGA) in recognition for its sustainability efforts across curriculum, campus and community.
The school also achieved the Lotus Sustained Achievement Award by showcasing innovative environmental projects and participating in external activities to promote Singapore's sustainability.
This week, sustainability is again high on the agenda as the school prepares to host the 'Beyond COP 21' Symposium Singapore on Friday, 23 March.
The symposium is being held in conjunction with Target4Green, a specialized, hands-on, community centered company dedicated to supporting schools across the world in their Education for Sustainable Development.
Student delegates from schools across Singapore have been invited to participate in this day-long symposium, which is focused on the global response to the UN Sustainability Development Goals and in particular, the issue of Climate Change.
The goals of the symposium are to: empower students and teachers to engage with climate change and Sustainability Development Goals; foster collaboration and action across global and local communities; and bring together experts to discuss the issues.
While students will hear from a number of inspirational speakers, the symposium format will ensure that student delegates are given a voice, as they engage with the key arguments made at COP 21 in Paris in December 2015, through group presentations and hands-on tasks.
Over 100 student delegates are anticipated to attend the symposium, as well as the 'sustainability showcase' whereby businesses and NGOs have been invited to exhibit.
Related stories: