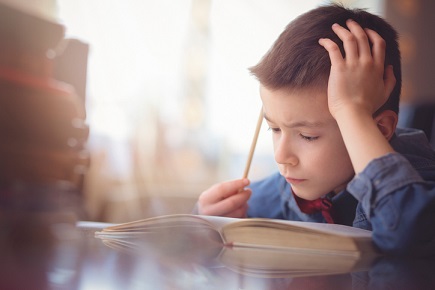 One Hong Kong primary school is reducing students' homework, giving them more time for social and extracurricular activities.
Po Leung Kuk Tin Ka Ping Primary School, located in the district of Tai Po, gives its students three afternoons a week to work on their assignments.
Student uptake with the tutorial, which was launched in 2016, has been significant, with more than 70% participating and some even completing their homework before the final school bell rings.
A survey by the school found that 73% of its students are now able to put aside more than an hour for reading during the tutorial, up from 25%.
The school's principal, Jojo Chan Wing-yin said 94% of parents were happy with the arrangement, and students also welcomed the changes.
"This was not the purpose of our arrangement. We want the children to be free of stress when they leave school and not to be burdened with more responsibilities and class work," Jojo Chan told the South China Morning Post.
Education sector lawmaker, Ip Kin-yuen, encouraged more of the city's schools to take up the initiative.
"It may be that there's no one to look after the children while the parents are at work," Ip was quoted by the South China Morning Post as saying.
"In a way, they treat these centres as day care, forgetting the children have nearly finished their homework and need playtime."
He added that schools or community centres should open their facilities to the public so these children were not forced to go to learning centres.
Ip and the Jojo Chan both stressed the importance of ensuring youngsters had a happy childhood.
"We shouldn't deny them their right to do things they love. Maybe it's surfing the internet, taking up a sport, taking a stroll in the park," Ip said.
"Even doing chores around the house can help kids' physical and mental development."