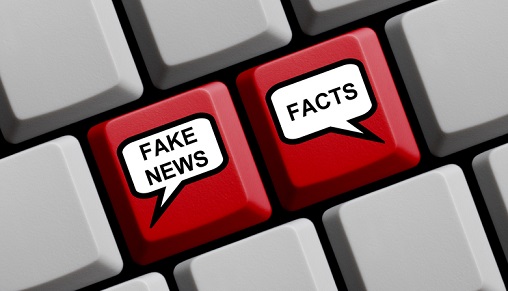 Reports show that while young people are consuming an abundance of news, many are not critiquing it or considering the source of the story to verify whether or not it is factual.
In light of this, many schools have been teaching their students how to spot fake news online.
In an effort to address this issue at a government and community level, Singapore's government recently launched a Parliamentary Select Committee on Deliberate Online Falsehoods.
Last month, the committee called on all relevant stakeholders to share their views and submit their suggestions as to what approach should be taken.
The Education Ministry (MOE) told Channel News Asia that information literacy, which teaches students how to identify accurate information online, has already been infused into academic subjects such as English, History and Social Studies.
Information literacy is also taught in the cyber wellness syllabus for Singapore's primary and secondary schools, as part of the Character and Citizenship Education curriculum.
The MOE's cyber wellness framework has been implemented since 2008 and it guides schools in the planning and implementation of their cyber wellness programs.
"The framework, in helping students become responsible digital learners, seeks to develop their instinct to protect themselves and empower them to take responsibility for their well-being in cyberspace," the MOE spokesperson said.
In Australia, researchers found that 54% of young people hardly ever, or never, check whether news stories found on the internet are true
The report, titled: 'News and Australian Children: How Young People Access, Perceive and are Affected by the News', was released in November by Western Sydney University, Queensland University of Technology and Crinkling News – the only national newspaper for young Australians.
Saffron Howden, editor of Crinkling News, said the report underpins the need for a "national focus" on media literacy for children.

"This report represents an opportunity to improve young people's understanding of how media works, to develop their critical thinking skills, and to teach them how to filter information to identify what's accurate," Howden said.

"It also shows that kids and teens feel under-represented in the media, with little news out there relevant to them. We're behind the rest of the world in addressing this. We need to catch up to help the next generation become informed and engaged citizens."

Related stories:
Inside Malaysia's new 'holistic' international school
New principal no stranger to international education
A 'world class international school'