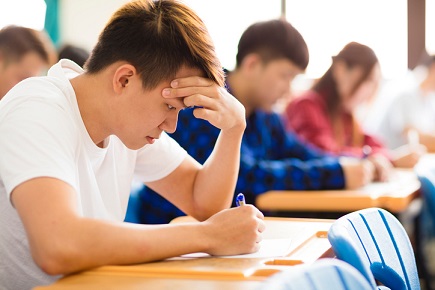 by Nurhuda Syed
Singapore students who sat for the International Baccalaureate (IB) diploma examinations in 2017 did well, based on results released earlier this month.
Local school Anglo-Chinese School (Independent) saw its best performance since the diploma was first offered in 2006: 84.7% of its IB cohort of 444 students scored between 40 and 45 points, the highest band possible.
School of the Arts (SOTA), Singapore's first pre-tertiary specialised arts school, also performed well for the IB Career-related Programme (IBCP) since the program was first offered three years ago. The IBCP includes an internship stint for students.
"The IB curriculum allows students to see across the various disciplines and to have multiple perspectives of things," SOTA principal Lim Geok Cheng told Channel NewsAsia. "This helps our arts curriculum because it encourages our students to be highly creative."
Another school, St. Joseph's Institution (SJI) saw half the IB diploma cohort of 187 students scoring above 40 points. For Hwa Chong International School, about half of its students scored at least 38 points, qualifying them for top universities worldwide.
About 24 institutions in Singapore offer the IB diploma program. Many Singapore students take the exam in the later half of the year. International school students, however, typically sit for it in the earlier half.
Related stories:
What's driving the growth of education in ASEAN?
Singapore tops global education charts