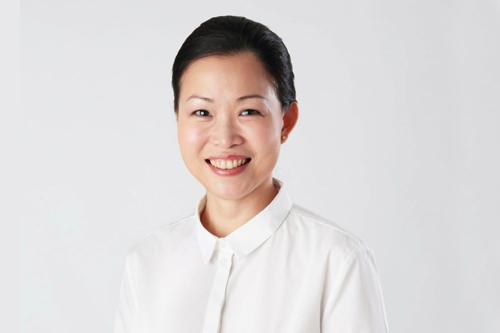 Is Singapore's sex education curriculum sufficient to help students protect themselves against abuse? Are teachers adequately trained to identify students who are victims?
Last month, member of parliament Cheng Li Hui posed several questions to the education minister on the topic.
The queries came after a slew of controversial headlines in the media this year regarding the abuse of minors.
Some involved educators, such as the students' teachers, as well as a high-profile case involving the school vice principal. Others pointed to personal coaches as the alleged perpetrators.
The education minister asserted that the Ministry of Education has a "carefully planned" curriculum for students from lower primary to upper secondary, which imparts to students the necessary awareness and skills to protect themselves from abuse.
For instance, students are taught about setting clear boundaries in relationships and the dangers of cyberspace – the latter a vital topic as one in five sexual assault cases in 2017 involved technology, according to cases seen by a local advocacy group's Sexual Assault Care Centre.
"All these aim towards inculcating in our students a strong sense of the right to be treated with respect, to protect themselves, to not feel guilty or shame if they are victims, and seek help and counsel," the minister said.
"Our numbers [of cases of sexual offences] are low by international standards. We monitor the numbers but have not been releasing them. Instead, we are raising awareness through education, counsel and advice in schools and within families."
As for teachers, MOE trains them to look out for signs of distress in students and refer them to school counsellors or other professional support if necessary, he added.
Suspected cases of abuse involving a household member are reported to the Ministry of Social and Family Development's Child Protection Service.
When it involves non-household members, parents are advised to report to the police. If parents refuse to do so, the schools will make the report, said the minister.
However, he admits that it may be difficult for schools to track such cases as parents may not keep schools informed throughout the process.
Handling reported cases with care
We spoke to lawyer Thomas Choo, partner at Clyde & Co to seek advice on how the school administration can handle reports of abuse and particularly, staff misconduct.
"First and foremost, the school administration should ensure that there is a school policy which covers sexual harassment. The policy should be made very clear that sexual harassment will not in any circumstances be tolerated by the school," Choo said.
When a report has been made, the administration should react immediately and follow the procedure set out in the school policy as much as possible, he added.
"There should not be any potential leeway for the victim to accuse the school for siding with the staff accused by delaying or disregarding the complaint," he said.
Investigations by a third party, for example a neutral staff member, should then be conducted and there should always be a complete and accurate written record of the entire process, including witness statements.
Choo also urges schools to handle the process with utmost discretion and the details of the investigation process only be reported to a "very select group".
Are schools doing enough to protect students against abuse? Share your thoughts below.
Related stories:
Legislator slams school sex education guidelines
Teacher in shock over molestation case