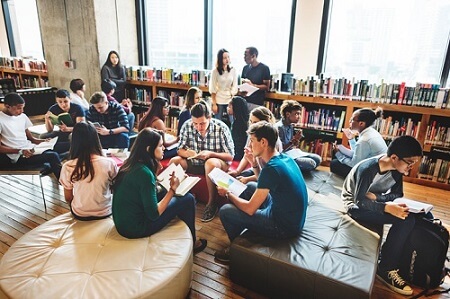 The Global Indian International School (GIIS) in Singapore will use facial recognition technology in its new SMART campus, which commences operations on 2 July.
The system will perform the dual role of marking students' attendance as well as ensure their safety within the campus.
The technology-driven campus has over 300 access points equipped with advanced facial recognition machines. They have been installed outside all classrooms and will mark the attendance of the school's 3500 students.
"This will eradicate the traditional need for teachers to manually mark students' attendance and teachers can use this extra time for other lesson needs," said Atul Temurnikar, chairman and co-founder of GIIS.
Students moving between classrooms will have to mark their presence through the facial recognition machine. This will help ensure that students remain safe while they are on campus.
Additionally, more than 600 CCTV cameras and round-the-clock security guards have been appointed to prevent unauthorised individuals from entering the campus. The school said that the guards will vigilantly monitor the campus at all times – be it day or night.
"The SMART campus has been built keeping the students requirements in mind. Each feature will benefit the student in many ways and enhance their learning outcomes for a brighter future," Temurnikar said.
Related stories:
First fully SMART campus to open in Singapore
One school's controversial use of AI tech in classrooms