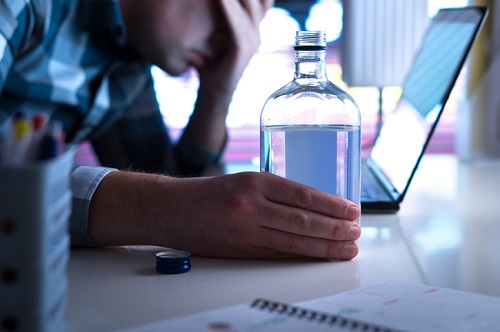 The number of UK principals who are stressed and showing signs of depression has risen sharply, with some turning to alcohol in a bid to cope, according to new research.
The study, reported by Tes, found that 80% of heads and school leaders describe themselves as stressed, while 59% work more than 51 hours a week – even though only 5% are contracted to do so.
The proportion of senior leaders showing signs of depression has risen from 25% last year to 40% this year, and more than a third of education staff who said they used alcohol to cope with workplace stress were heads or senior leaders.
In the foreword of the report, to be published on Monday, Julian Stanley, chief executive of the Education Support Partnership charity, said he was particularly concerned about the rise in poor mental health among senior leaders.
"Through a perceived notion of commitment and selflessness this group is failing to seek help when they need it most – something not aided by increasingly intolerable demands and expectations within the current education system," Stanley was quoted by Tes as saying.
"We must do more to protect this group and support them to manage their own wellbeing as well as equipping them with the resources to create a positive culture for their staff."
Paul Whiteman, general secretary of the National Association of Headteachers (NAHT), said that while teaching is widely considered as one of the most rewarding careers, the bad days often outweigh the good.
"Although the picture is pretty dire, we should not despair because the solutions are clear: pay needs to rise and workload needs to drop. Frustratingly, very little progress is being made," Whiteman was quoted by Tes as saying.
"On pay, the government has made a serious misjudgement by ignoring the recommendations of its independent panel, the school teachers' review body."
Whiteman said it is "astonishingly misguided" to assume that another real-terms pay cut for the majority of school staff, including leaders, will not have an impact on recruitment and retention.
"On workload, Ofsted's new accountability framework for September 2019 presents a golden opportunity to cut back a major source of stress," he said.
"However, the scale of the changes being proposed cannot possibly be implemented in the time available. The only outcome we can see is that stress and workload will continue to rise as schools rush to prepare themselves."
The article, which originally appeared in Tes, has been edited for length.