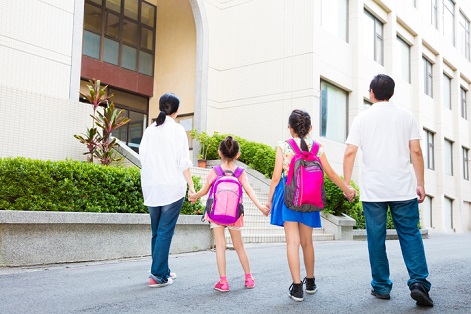 Singapore's education minister Ong Ye Kung shared that "it would be foolish to think that the old way of planning education will continue to be effective", but as the Ministry of Education (MOE) works on revamping the system, it must face several dilemmas in the process.
Singapore aims to move the system away from over-emphasising the importance of academic grades and focus on achieving and measuring learning outcomes, Ong said on Monday at the Asia Pacific Association for International Education (APAIE) conference.
"In this system, the goal post has shifted from teaching a student enough so that they can graduate, to helping students learn to learn so that they actually never really graduate," he said.
"We must now foster human ingenuity and resilience so that our children will grow up and thrive in an environment we cannot yet fully fathom or discern. Education needs to evolve – not in definitive ways – but based on the shape of things to come."
The first dilemma is "why fix what is not broken?" Singapore's education system has consistently achieved good results, such as PISA scores and university rankings.
"But sometimes a great strength can also be a weakness, because there will be the temptation to let things be or just tweak things at the margins, instead of making more fundamental but necessary changes. So we quickly concluded that we must build on, not rest on, this important foundation," he said.
The second dilemma, according to Ong, is "trickier" – in Singapore, education is linked closely to preparing students for the future workforce.
However, the economy's uncertain landscape has led to questions on the effectiveness of the current education system.
At present, the system is "top-down", "functional", and has an "integrative objective" as it helps the country meet national needs.
Ong recognises that it also needs to be "bottom-up, aspirational, and diversifying" and focus more on the individual student's talents and ambitions.
"The education system must get to know the individual better. What to learn is also a personal enterprise," he added.
"If we can help every one of our students to discover their interests and aspirations, uncover innate talents and abilities, and match them to the demand – that will become an enduring strength for the collective.
"The second dilemma is something we must learn to balance. If we do it right, there is even synergy between the two contrasting systems."
The third dilemma has been "self-imposed" – traditionally MOE was responsible for preparing the students before they join the workforce, and MOM would train adult workers.
"In this era of change, where learning needs to be lifelong, the two functions need to be seamless," Ong said. The aim is thus to have MOE take greater charge of an individual's education throughout his/her career.
"To [successfully effect change], the system must recognise the diversity of strengths and talents amongst our young, and that only a passion-driven learning process will be self-directed, lifelong and resilient to disruption because the young person is motivated to learn, unlearn and re-learn."
Related stories: