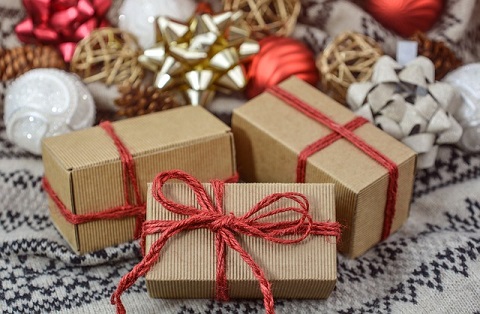 Christmas came early for students at an elementary school in New Jersey when one of their teachers gave all of them hand-picked and hand-wrapped presents.
According to News 12 New Jersey, Jennifer Olawski, a physical education teacher at Livingston Elementary School, raised thousands of dollars in order to purchase four Christmas presents for every student at the school. Students were given the gifts during a school assembly.
"For me it was the best Christmas experience I ever had," fourth-grade student Jesus Diomicio told News 12 New Jersey.
Olwaski spent months raising $10,000 from the community for the presents. The teacher said that she was motivated by a desire to teach the students about the importance of giving.
"I teach them a lot about kindness because I think the world is a little broken, and I want to instill kindness into their hearts even at such a young age," Olwaski told News 12 New Jersey.
School superintendent Aubrey Johnson commended Olwaski for her act. "I just really thought, 'OK, here's a teacher that wants to give back,'" said Johnson, who also named Olawski Teacher of the Year at the assembly. "But I had no clue the amount and magnitude in which this was developing."
Now the students told News 12 New Jersey that they are thinking of ways of giving back.
"She really deserves to be loved because she did all of this for the students of Livingston School," said Diomicio.