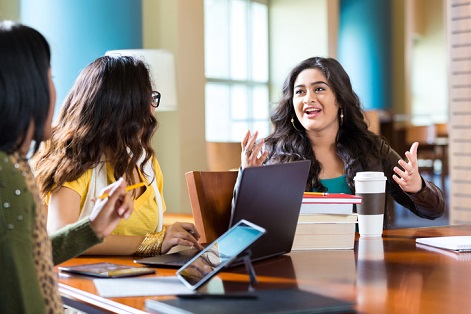 A UK university recently took its award-winning teaching skills to Malaysian schools to discuss educational excellence.
Teachers from De Montfort University Leicester (DMU) visited Malaysia on April 7 where they began a tour of schools and universities around the country.
The university is looking to build on partnerships and connections across Malaysia and signed an agreement at the Hilton Hotel in Kuala Lumpur where the tour was launched.
As part of the tour, DMU academics will discuss the Teaching Excellence Framework (TEF), which has gained interest abroad. The TEF is a Government initiative to recognise excellence in learning and teaching and was implemented for the first time last year.
Each university was awarded a gold, silver or bronze award by judges based on criteria including quality of teaching, employability, contribution to community, research, student support, and physical and digital resources.
The TEF Panel judged that "De Montfort University delivers consistently outstanding teaching, learning and outcomes for its students. It is of the highest quality found in the UK."
In a statement, James Gardner, Pro Vice-Chancellor for Strategic and International Partnerships at DMU, said the opportunity would help the university's international students build on the "huge impact" they're having back in Leicester.
"DMU is a vibrant, diverse campus, our international students make a huge impact here in Leicester and we are always looking to build on this," Gardner said.
"It will be exciting to forge new links in Malaysia and share some of the teaching skills we have developed here while showing the benefit of international education."
Related stories: