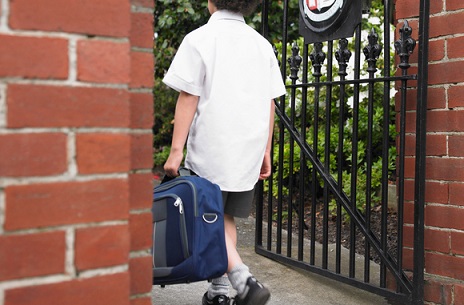 What does it take to run an international school?
Before setting out to manage this monumental task, it first helps to understand the unique culture of these schools, says Dr Eddie Groughan, the principal of the Australian International School (AIS) in Singapore.
Dr Groughan said international schools have a "diverse global citizenship" that involves a movement of students to and from the school due to the transient nature of expat life.
"International schools also cater to a wider age range of students – for example, AIS offers education for children aged 18 months to 18 years," he told The Educator Asia.
"It is, therefore, important for International schools to be agile so they respond to changing circumstances and differing needs of students."
Dr Groughan pointed out that linked to this "internationalism" is ensuring the welcoming overtures of the school are finely tuned.
"The support of parent associations and the community is key to this need," he said.
Clive Rogers, who recently opened the Peninsula International School Australia (PISA) in Malaysia, said heading up an international school is all about having an "abundance of energy and purpose".
"The initial start-up depends very much on what stage you find yourself leading the school," Rogers told The Educator Asia.
"Whether that is at the building phase or operational phase, each will have their own set of challenge's, such as obtaining government approvals and licenses, curriculum authorisations, staffing, developing an ethos and managing operations and facilities, and these will be uniquely different in each country."
Rogers said the word 'international' "must not only be in articulating an international curriculum but also establishing international mindedness in the school through events, student recruitment and teacher diversity".
"This can be challenging as it requires hard work and extensive resources to hire highly skilled international teachers, attract international students and create an ethos based on true international outcomes that will shape the ethos of the school," Rogers said.
The set-up and leadership practice at international schools can vary depending on where they're located – and the Asia Pacific is no exception.
Howard West, acting head of Australian International School Hong Kong (AISHK), said international schools in this region will reflect a variety of leadership styles, with some having heads more like company CEO's and others with diverse, collaborative behaviours and structures.
"Some international schools will encourage students to drive activities and events, particularly around community service projects and diversified learning experiences," West told The Educator Asia.
"There is an increasing number of schools-for-profit being established across Asia and in Hong Kong. AISHK however, in a non-profit school managed by a foundation whose membership is the key Australian community organisations of Hong Kong.
"AISHK is proudly independent and representative of its Australian heritage in its Hong Kong context."

Related stories:
New principal no stranger to international education
What's driving the growth of education in ASEAN?
A 'world class international school'