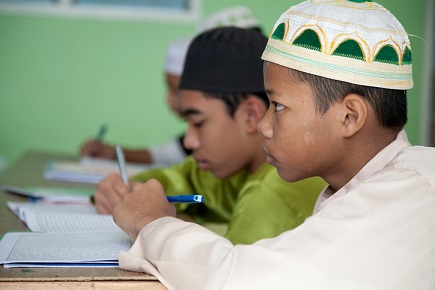 An academic has called for a study to find out why enrolment in government-sponsored vernacular schools has been dropping in recent years.
Teo Kok Seong, a professor at Universiti Kebangsaan Malaysia and principal fellow at UKM's Institute of Ethnic Studies, said the trend indicates that parents are increasingly uncomfortable with the public school system.
"The government should do a study on this matter before more parents opt out of the system," Teo told Free Malaysia Today.
His comments follow a report showing the number of students in Chinese schools had dropped by more than 40,000 over the last five years.
Malaysia's Deputy Education Minister, Chong Sin Woon, said 525,170 students were currently enrolled in Chinese national-type schools, nearly 2,000 fewer than last year.
Woon said some parents preferred international schools and other private schools where English is the medium of instruction. The number of international schools in Malaysia has grown from 66 in 2010 to 126 this year alone.
Teo said he feared that if parents continued to shun national schools, the younger generation might be deprived of knowledge of local history and lessons on national integration, as provided for in the Malaysian Education Blueprint.
He also noted that the blueprint was produced after a series of dialogues with stakeholders, including parents.
"It is in line with what was asked by the people," he said.
"The blueprint is good. But if parents are opting out of the system, it shows they are uncomfortable and don't trust the system."
Teo said the situation called for a re-look into the effectiveness of the blueprint's implementation.
Parents interviewed by the press in the past gave various reasons for sending their children to public schools.
Many complained of overcrowded classes in national schools and cited their discomfort with what they alleged was increasing Islamisation of public schools.
Related stories:
'So inhumane': calls for cap on 'stressful' homework
What's driving the growth of education in ASEAN?