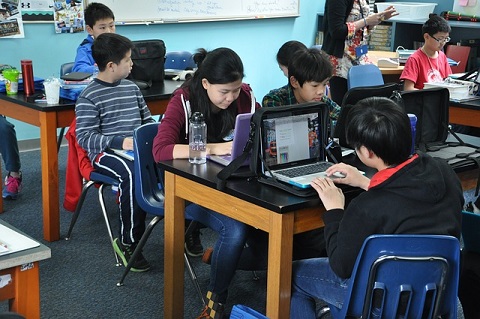 The Chinese education system's standardised approach to education is creating a stumbling block to the country's ambitions of leading the next wave of technological innovation.
This warning comes from Peter Vesterbacka, the Finnish co-founder of early education start-up, Fun Academy.
While China's schools are now looking to incorporate elements like innovation, flexibility, and creative thinking into the curriculum, potentially harmful aspects of the schooling system remain, such as long school hours and copious amounts of homework for students.
"The education in mainland China, Hong Kong and generally in Asia has very long school days and a lot of homework, which I think kills initiative and creativity," Vesterbacka told
South China Morning Post
.
"The very traditional education in China, I think, seems opposite to the nation's encouragement of establishing start-ups, which need creativity. It will be a big challenge."
However, there is a solution. Vesterbacka pointed to the Finnish education system – renowned as one of the world's best – which places a significant emphasis on creativity, flexibility and fun learning environments.
"We are pooling our [Finland] experience to develop the fun-learning environment, teaching tools and [game-based] learning tools for teachers and for kids," Vesterbacka said.
"We have shorter school days and no homework but have a better result.
He said that there are big opportunities in China's education industry, which "need to be improved with more engagement, more fun and more efficiency".