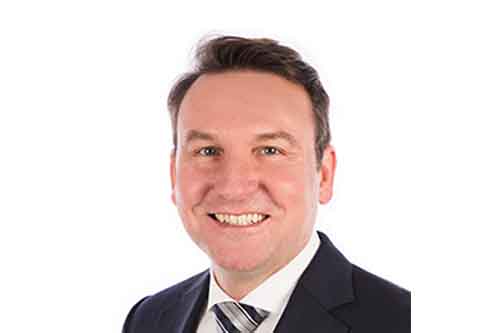 As a head of school, you're expected to deliver successful students, ensure that teachers are committed to upholding best practices in the classroom, while keeping the parent community well-informed and happy with those standards – among other tasks.
Richard Henry, head of school at GEMS World Academy in Singapore believes that cultivating leadership in others is crucial to keep up the balancing act and become an effective school leader.
"At the end of the day I can't do all those things alone," Henry told The Educator when asked how he balances his varying roles.
"It's about enabling others to do their role to the best of their ability and supporting them if they can't."
In addition to the many leadership positions in the school, from division principals and their deputies to grade leaders, GEMS also offer teachers the opportunity to take up added responsibility.
This can be in the form of taking charge of the school's holiday camp program or looking after a specific area of the curriculum, for example.
"In the process of taking added responsibility, teachers are supported by our leadership team and gain experience as leaders themselves," Henry shared.
"It's very important that we continue to support people and develop their leadership skills – not only the skills needed to teach in classrooms."
On top of the school's ongoing professional development program, GEMS has also added a voluntary leadership coaching course for staff.
According to Henry, about a third of the staff have participated in the course, where they work through hypothetical scenarios and figure out the best way to handle a situation, as well as discuss the qualities of a good leader.
Mentoring leaders
Henry personally believes that qualities such as empathy, honesty, being clear communicators – written, verbally and non-verbally, and having a clear sense of direction are key to be an effective leader.
Above all, individuals keen on being a school leader need to be able to "have fun with it all".
"If you're not enjoying what you're doing, that trickles to everyone else," he said.
When individuals share their interest in becoming a school leader, the school offers them a seat in leadership courses or a position of added responsibility. They then monitor the staff and give them feedback along the way.
"I think everyone has those qualities to varying degrees," he said. "Through the process of learning and feedback, we can tell them which areas they need to work on and that's when the mentoring comes in."
He then shared an instance where personal mentorship had an enduring impact on a teacher's career.
"The last school I worked at in Indonesia, there was a very good teacher who was interested in growing and developing. Given the opportunity, we set up a structure where he shadowed someone experienced.
"You can't always afford to do that – he was teaching while working with another person for his own professional development."
Then the process of regular feedback and knowledge-sharing sessions took place.
The school's "investment" in the teacher paid off: he went on to take the leadership role and got a promotion, eventually going off to another international school and progressing further in his career.
"In fact, the International Baccalaureate wrote an article about him as one of their outstanding teachers and leaders," Henry said.
"The key there was not only seeing his potential and being able to foster that but also recognising his passion and guiding him in the right direction. Not pushing him but saying that 'I see where you can go – here's an opportunity' and allowing him to fail forward."
The head of school added that it's critical to create an environment where staff feel safe to take risks – even if they don't succeed as "they can learn from it and grow".
"The biggest challenge [of my role] is allowing people to do their 'thing' and their job and believe that they're in a trusting environment – where they know they can reach their potential…and feel like they can ask questions and seek assistance.
"My philosophy of leadership is if I've done a good job then I'm not needed anymore."
Related stories:
Opinion: The key to successful school leadership
Three principals discuss why school culture matters