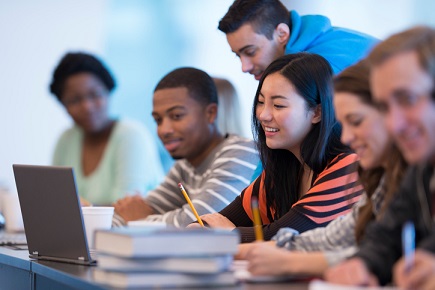 Pupils who are exposed to transnational learning are more likely to develop valuable soft skills and succeed in the world of work – that's the message from one industry head who says schools should embrace the innovative approach.
"As we move towards a highly connected future, there is a greater need for convergence and the ability to 'play well' with others will be vital for the modern workplace," Derrick Chang, CEO of the PSB Academy, writes in The New Paper.
"To help Singaporeans assimilate to cross-border communication early on, educational institutions can start by encouraging exposure beyond the usual industrial attachments and internships," he continues.
"Schools should make transnational education a part of their curriculum through tapping on an immersive international experience to help students grow more cognisant of the effects of globalisation."
Chang says that, as students navigate through a foreign environment, they will be compelled to exercise soft skills such as sharing and negotiating – this then leads to more socially and emotionally intelligent graduates.
"This experience thus serves as a great launch pad in helping students acclimatise to foreign cultures and building a global network of contacts, all while they complete their education," he says.
"As the way we work continues to grow more collaborative, an educational experience steeped in broad-based global learning helps students to stay relevant and resilient in the face of a constantly changing environment."
While transnational education is set to become a priority in the near future, Chang says it's not the only thing set to revolutionise the education sector – tech will also drive significant change.
"The realm of education has seen great progress over the past decade with an increasing number of institutions allowing digital technologies to steer the wheel where classroom-learning is concerned," says Chang.
"This transformation is timely in an age when students are digital natives, and key to perpetuating further disruption and innovation in the sector is the notion of educational technology, also known as EdTech," he continues.
Projected to grow by eight per cent to US$252 billion (S$339 billion) by 2020 globally, EdTech leverages digital technology to provide tailored learning experiences to students – those that don't make an investment soon will inevitably by left behind.
"As employability increasingly relies on one's ability to pivot and pick up new skills quickly, schools must embrace a flexible, EdTech-friendly learning environment to enable advancements in education efforts," says Chang.
"The next generation will have more opportunities to develop soft skills, adapt to change, and create innovative solutions," he adds.
Related stories:
What's driving the growth of education in ASEAN?
Singapore tops global education charts