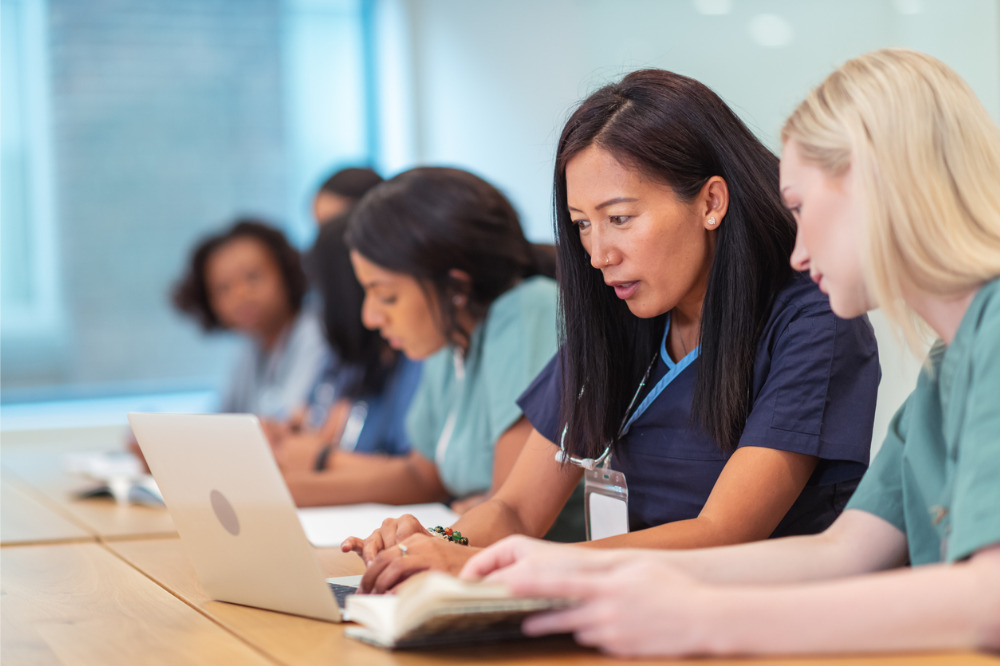 Higher education providers will be guaranteed $18bn in funding for domestic students regardless of enrolment numbers and $100m in regulatory relief for education providers.
Under the plan, announced by Federal Education Minister, Dan Tehan on Sunday, the cost to study short, online courses will be slashed to help Australians retrain in "national priority" areas such as IT, nursing, health and teaching.
The courses will start at the beginning of May and initially will run for six months.
Minister Tehan said the reforms would incentivise students and universities to align with the needs of industry to meet the skill demands for the new economy that will emerge from the pandemic.
"This plan will help Australians who have lost their job or are looking to retrain to use their time studying nursing, teaching, counselling, allied health or other areas considered national priorities," Minister Tehan said.
"It will also provide a revenue stream for universities and private providers to assist their financial stability. Like the rest of the Australian community, the higher education sector has taken a financial hit because of the coronavirus".
Projected financial losses 'in the billions'
Universities Australia estimates the financial impact of COVID-19 on higher education's international student revenue to be somewhere between $3-4.5bn.
The sector received more bad news last week when the Federal Government said universities would not be eligible for the increased access to the $130bn JobKeeper fund for registered charities.
While the financial impact of the crisis continues to bite, Minister Tehan said hopes the new reforms will help universities recover by pivoting towards a "closer alignment of domestic industry and student demands through innovative micro-credentials delivered flexibly online".
"Universities have proven they are up to the challenge of shifting their approach. Universities have been agile in their response to COVID19, moving swiftly to the online delivery of courses and providing additional support to international students," Minister Tehan said.
Universities may collapse without adequate support
However, it remains to be seen whether the latest measures will be enough to save many universities from downsizing – or collapsing altogether.
James Doughney, Emeritus professor of Victoria University, said that without adequate government support, universities will be forced to shrink, with job losses likely occurring in proportion to the decline in revenue.
"Universities' expenses have grown broadly in proportion to their total revenue. It hasn't been as if the growth in international student revenue was quarantined and devoted to particular purposes," Professor Doughney wrote in The Conversation.
"These were just bundled up with domestic student revenues and funded growth".
Professor Doughney pointed out that in the absence of a nationally coordinated response for the sector, reduced revenues will also have disproportionate effects.
"Some universities have the cash reserves to absorb losses, shrink and, as it were, ride out the storm," he said.
"Poorer universities are not in such a position. Some might not have the cash reserves to permit an easy reduction in size. If forced by insufficient support to contemplate redundancies, their liabilities will increase, and some might fail".