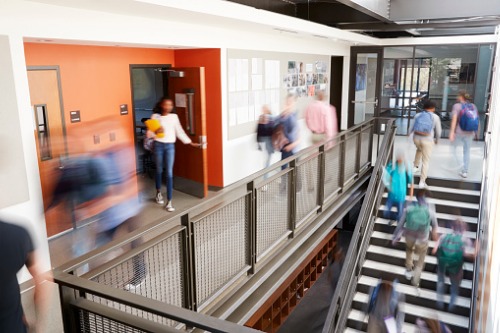 Last week, labour force figures released by the ABS found that seasonally adjusted employment increased by 14,700 over the month, to stand at a record high of 12,944,000 in September 2019.
The ABS data also revealed that employment in Australia had increased every month for the last three years, suggesting the nation's labour market is strengthening.
Minister for Employment, Skills, Small and Family Business, Michaelia Cash, said this was "the greatest number of consecutive monthly increases in employment recorded since the inception of the monthly labour force series in February 1978."
However, findings contained in the Federal Education Department's 2018-19 annual report cast a shadow over the state of vocational training and funding in Australia.
The report revealed the Federal Government had spent close to $1bn less than what was budgeted for critical vocational education and training programs. According to Federal Labor, TAFE had been short-changed $214m as a result.
Labor claims there are now 150,000 fewer apprentices and trainees in Australia's workforce, including a shortage of workers in critical services such as plumbing, carpentry, hairdressing, and motor mechanics.
Shadow Education Minister Tanya Plibersek said that unless "something serious" is done to fix the skills crisis, Australia could be looking at "the extinction of the tradie".
According to a survey by the Australian Industry Group 75% of Australian businesses are struggling to find the qualified workers they need.
Senator Cash told The Age that Labor's claims that TAFE had been short-changed were a "complete fabrication" and highlighted the Federal Government's work to revamp the vocational training sector.
Addressing the gap between the forecast cost and the actual spending, Senator Cash pointed to the initiatives being "demand-driven" in that the cost depended on the number of people using the vocational education and training programs.
"When Labor were last in office we saw a fall in apprenticeships by 110,000 between July 2012 and June 2013 after they ripped out $1.2 billion in employer incentives," she told The Age.