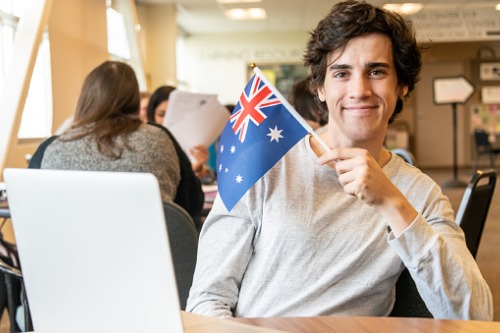 THE World University Rankings 2020 results were announced this week, revealing higher education's top performers.
The new league table for 2020, which was unveiled at the Times Higher Education World Academic Summit in Switzerland on Wednesday, assesses the quality of research, teaching and innovation at more than 1,200 institutions worldwide.
Leading the table for the fourth year running was the University of Oxford, which remains the only UK university to top the international rankings.
However, 18 of the UK's 28 leading higher education institutions – the University of Cambridge, Imperial College London, UCL, the London School of Economics and Political Science, and the University of Edinburgh – dropped by one place in the prestigious global ranking.
The rankings especially bode well for Japan's universities, with the country extending its lead over the UK in terms of overall representation. Japan now has 110 universities in the global rankings, compared to the UK's 100.
Australia was a strong performer in the league table, improving on 12 of the 13 metrics underpinning the ranking over the past year, the only exception being PhDs awarded per staff (where its score was flat).
Of the 35 Australian universities present in the ranking, 19 finished higher than last year, with only five declining. The higher ranking positions were largely driven by their improved citation impact scores, as well as strong scores for research environment and international outlook.
Melbourne University was Australia's top ranked higher education institution, placing 32nd again this year, ahead of Australian National University (50th) and the University of Sydney (60th).
University of Melbourne Vice-Chancellor Duncan Maskell said the result supports the University's continued focus on the highest quality education, teaching and research.
"The University aspires to deliver the finest-quality education and to combine this with world-leading research," Professor Maskell said.
"This is reflected in the THE rankings which show the University's performance is strongest in the Teaching and Research pillars."
Two notable inclusions in the league table were Queensland University of Technology (QUT) and the University of Canberra, which entered the global top 200 for the first time under the current (post-2011) methodology.
QUT's Acting Vice-Chancellor Professor Aidan Byrne said the achievement was gratifying in an increasingly competitive sector.
"I am thrilled to see UQ make a leap in these important rankings and sit comfortably among the top universities in the world," Professor Byrne said.
"To put this achievement another way, UQ is ranked in the top five per cent of institutions globally.
The Universtity of Canberra's Vice-Chancellor and President Professor Deep Saini said the result was particularly impressive for a young university.
"This result confirms the steady strengthening of the quality at the University of Canberra, thanks to the outstanding work of our research, teaching and professional staff," Professor Saini said.