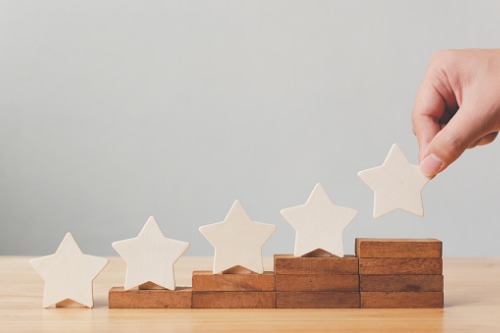 The fifth annual AFR Higher Education Awards were held on Tuesday night at the Hilton Brisbane, celebrating the excellence of universities and private colleges across Australia.
Presented by UniSuper, the Awards are an initiative to highlight at a national level the tremendous contribution that the Higher Education sector makes to Australian prosperity and quality of life.
The co-founder and part-owner of education company Navitas, Rod Jones, won the AFR Higher Education Lifetime Achievement Award in recognition for making a profound contribution to international education both in Australia and globally.
Federal Education Minister, Dan Tehan, congratulated Jones on his win, saying it was "thoroughly deserved".
"Australia's international education sector is worth $34bn to the Australian economy. It brings people from around the world to Australia and builds key relationships that last lifetimes," Tehan said.
"We're also forecast to surpass the United Kingdom as the second most popular destination for international students globally. All of this is in no small part from the role that you've played at Navitas."
Deakin University's HSBC Blue Carbon Citizen Science Program shared the Industry Engagement award and the University's Indian Research Initiative (DIRI) won the International Education award.
However, the night didn't end there for Deakin, which was also named a finalist in the Education Technology award category for its RIOT Lab Enabling Effective Cloud and Located Learning program.
The University of Melbourne won an award in the Community Engagement category for its Well-Being Profiler program, which is currently being used with thousands of students across schools and youth organisations nationally and internationally.
The University of Sydney's employability program Job Smart – designed for international students – won the Employability category at the awards ceremony.
Developed by the University's Business School, the program helps international students develop employability skills and exposes them to the Australian workplace.
Accepting the award on behalf of the Business School, Lucinda Crossley-Meates, Career Services Manager (Education), said, "It is an honour to be recognised by these awards that celebrate the best in our industry."
"I am proud to lead a program that gives back to the student community that gives the University, our sector and society so much."
Another big winner on the night was Bond University's Dr Christian Moro, who was named the joint winner of the Emerging Leader award – alongside Professor Emma Kowal from Deakin University – for his work with medical curriculums.
"I was very excited. I was up against professors so it was a little bit daunting being amongst that group. I was incredibly grateful and didn't expect it," Dr Moro said.
"I'm so glad to see the industry acknowledging the good things that Bond is doing, and universities in general. We were a big part of it (the awards) with three nominations this year and it was an absolute honour to receive it (the prize) and be among those great people."
Monash University, which took home three awards at last year's event, took home the Facilities Innovation Award for its Gillies Hall, which opened to residents in February and provides students with a range of modern, high quality and sustainable living spaces over five levels.
The building includes 150 self-contained studio apartments, with communal kitchens and breakout spaces on each level. There is also a common room along with a games room for use by all of the Peninsula residential community.
The University of Queensland took home the Learning Experience Award for its intensive Physiotherapy Standardised Patients Program, which uses trained actors to portray patients in authentic simulated environments.
This program's ambitious goal is to help students consolidate three years of knowledge and skills across all areas of physiotherapy and to enhance their readiness for clinical placements – a transition historically regarded with trepidation.
Murdoch University won the Educational Technology category for its 'Micro-teaching 2.0' program – a sector-leading virtual classroom technology for training student teachers.
Education Discipline Head, Dr Sue Ledger, said the Educational Technology win recognised Murdoch's leadership in redefining teacher education programs and practices in ways previously unimagined.
"Micro-teaching 2.0 is a game-changer for teacher education, offering a technological solution to prepare graduates for the changing and challenging demands of contemporary classrooms," Dr Ledger said.