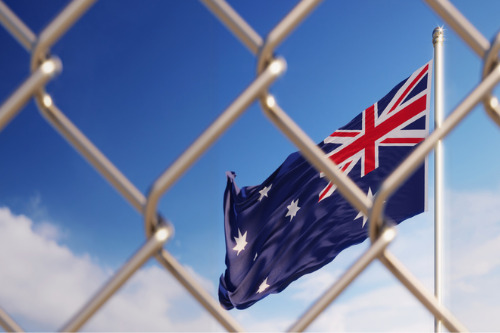 Chinese Year 11 and 12 students can now apply for an exemption to travel restrictions applied to foreign nationals who have been in mainland China.
There are about 400 Year 12 students and 360 Year 11 students already enrolled in Australian schools who cannot enter the country due to travel restrictions.
Earlier this month, the Federal Government suspended all travel from mainland China to Australia in response to the outbreak of the virus. The measure applies to everyone except Australian citizens, permanent residents and their families, until further notice.
But on Saturday Federal Education Minister Dan Tehan said senior high school students can now use the "strict pathway" to resume their studies "in recognition of the importance of the final two years of school".
A global reputation taskforce recently warned Australia's education sector faces an $8bn hit from the spread of the coronavirus.
The virus – which has infected 78,997 people in 30 countries – has killed 2,470 people since it was first detected on December 31, 2019. According to the latest figures, 11,569 people are in a serious or critical condition.
There are concerns the spread of the virus is worsening, with a growing number of deaths outside mainland China, including six in Iran, two in South Korea, two in Italy, and one each in the Philippines, Japan, France, and Taiwan.
Minister Tehan said the decision was taken based "on the best medical advice available and with the safety of Australians as the number one priority".
A new framework, recommended by the Australian Health Protection Principal Committee (AHPPC), will be adopted to allow entry for Chinese students.
It includes strict requirements that students only be permitted entry to Australia if they follow the same strict isolation conditions that apply to Australian citizens and permanent residents who return from China.
"All Australian governments understand the importance of education and we are all working to minimise the impact of COVID-19 on students," Minister Tehan said.
"In recognition of their strict school attendance requirements under state and territory regulations, which if not met would prevent them from completing their senior secondary qualifications, the Australian Border Force [ABF] Commissioner may grant an exemption on a case-by-case basis, which was also a requirement of the medical experts on the AHPPC".
Minister Tehan said some of these students may need an accompanying parent or adult sibling where welfare arrangements have not been made by the schools.
"The inclusion of these students on a case-by-case basis does not apply to anyone from Hubei province," he said.
"It is only for other regions and is in line with the medical advice that these areas pose a minimal risk due to the much lower number of reported cases'".
Minister Tehan added that students arriving in Australia will be subject to the same enhanced border measures that apply for Australian citizens.
"Permanent residents returning from China and will be provided with information on the self-isolation requirements they will be subject to and how to seek medical attention if they experience symptoms whilst in self isolation," he said.