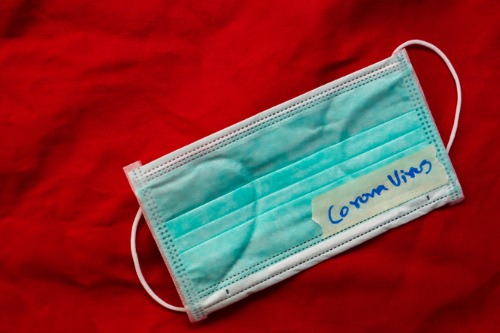 While universities factor in recurring considerations such as shifting enrolment numbers, policy changes and potential resourcing issues, few could have predicted that a global pandemic would suddenly throw the entire sector into turmoil.
In less than 70 days, the novel coronavirus (COVID-19) has claimed the lives of 3,347 people, and nearly 100,000 others have been infected in more than 80 countries worldwide.
On a more local level, the impact of the virus is being felt in a major way.
Earlier this month, the Federal Government's global reputation taskforce warned that Australia's education sector faces an $8bn hit from the spread of COVID-19.
Emergency measures
In a sign that universities are bearing the brunt of the virus' financial impact, Sydney University announced a freeze on spending to manage a budget shortfall triggered by the virus' outbreak.
Vice Chancellor Dr Michael Spence said current estimates predict that the University is facing a shortfall of more than $200m as part of its $2.8bn budget and is introducing the temporary savings measures "effective immediately".
"We know these measures will create some challenges, but they are aimed at ensuring we can continue to contain the financial impact of this ongoing global health crisis," Dr Spence said, adding the temporary measures include a pause on capital and non-essential project spending, recruitment, international travel and contractors.
Other types of higher education providers are also being impacted significantly.
According to the Independent Tertiary Education Council Australia (ITECA), a number of independent providers have advised that the COVID-19 outbreak threatens their viability.
Currently, there are around 140 independent higher education providers and some 3,500 independent vocational education and training providers.
"Australia's independent tertiary education providers enjoy a reputation internationally for providing high quality education and training," Troy Williams, ITECA chief executive, said in February.
"This reputation endures – however, an increasing number of providers are saying international students are either postponing or cancelling their studies in Australia".
A survey of ITECA members shows that 10% of providers supporting international students have experienced students cancelling their enrolment, and 24% of providers have students that have postponed their enrolment.
Prioritising health and hygiene
In February, the World Health Organisation (WHO) increased the COVID-19 risk probability globally to 'very high'. In response, the Department of Health has issued important health guidelines for schools and universities to follow.
The Federal Government now requires any Australian Citizen or Permanent Resident who has travelled through mainland China or Iran to undertake self-isolation for a period of 14 days from when they were last in that country. This requirement does not include people who have travelled to Hong Kong, Macau or Taiwan.
Universities have also increased hygiene measures, which urge all staff, students and visitors on campus to ensure thorough hand washing for 40-60 seconds with soap, using hand sanitiser and following coughing and sneezing etiquette.
Addressing Vice-Chancellors recently, Federal Education Minister Dan Tehan said the government is receiving new information all the time and every action it has taken has been guided by expert medical advice.
"It is at times of great adversity that we see the best of Australians, and I am proud to say that together we have done everything that we can to minimise the impact of the virus on our sector," Minister Tehan said.
"One lesson that we can all take away from this experience is that the student must always be at the heart of what drives us in higher education. It is a message that has been front and centre of my many conversations with vice chancellors and the peak bodies".