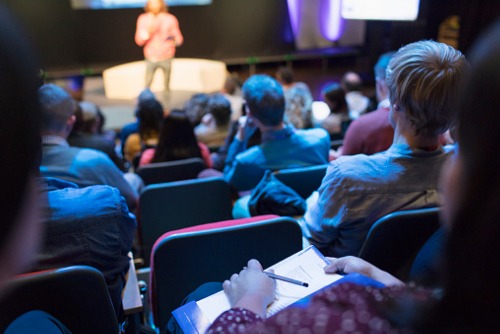 Sixty of the nation's leading cyber security experts visited Perth this week to take part in a forum on cyber security.
Edith Cowan University (ECU) welcomed delegates of the Cyber 2020 Forum who participated in high-level strategy discussions about protecting government, businesses, and families from cyber threats.
"The magnitude of the digital threats faced by Australians has increased. They will become more acute as our society and economy become increasingly connected. As the threat evolves, so too must our response," Department of Home Affairs Secretary Michael Pezzullo said.
The overall impact of cybercrime on Australian businesses is estimated to be billions of dollars each year.
Ahead of the cyber curve
Australia needs to stay ahead of the curve on cyber, according to ECU vice-chancellor professor Stephen Chapman.
"The threat of online adversaries is ever evolving. As a community we need to stay ahead of those threats," he said.
The choice of the venue is apt, as ECU is home to the $140m Cyber Security Cooperative Research Centre, a collaborative project between the industry, government and research sector.
For head of Australia's Cyber Security Cooperative Research Centre Rachael Falk, the forum is critical to ensure the government can meet the challenges of the digital age.
"It is essential that we take this opportunity to have robust debate with the best and brightest around how best to predict, protect and detect threats against individuals, businesses and critical infrastructure," Falk said.
"This requires close collaboration between industry, government and the research sector."
To reap the benefits
The Cyber 2020 Forum aims to assist the government in creating a new national cyber strategy that will succeed the 2016 Cyber Security Strategy. It will focus on four themes, which includes emerging cyber threats and vulnerabilities and how best to build cyber skills in the economy.
Follow up public consultations on cyber security strategies will be held across Sydney, Melbourne and Brisbane within the week.
According to Pezzullo, the event "will set the tone for a series of thought-provoking discussion" among leaders in the industry, academia and government on how Australia can meet the challenges and reap the benefits of the online environment.
One of these challenges is filling an employment gap in the cyber security sector with over 60,000 skilled professionals in the next decade.