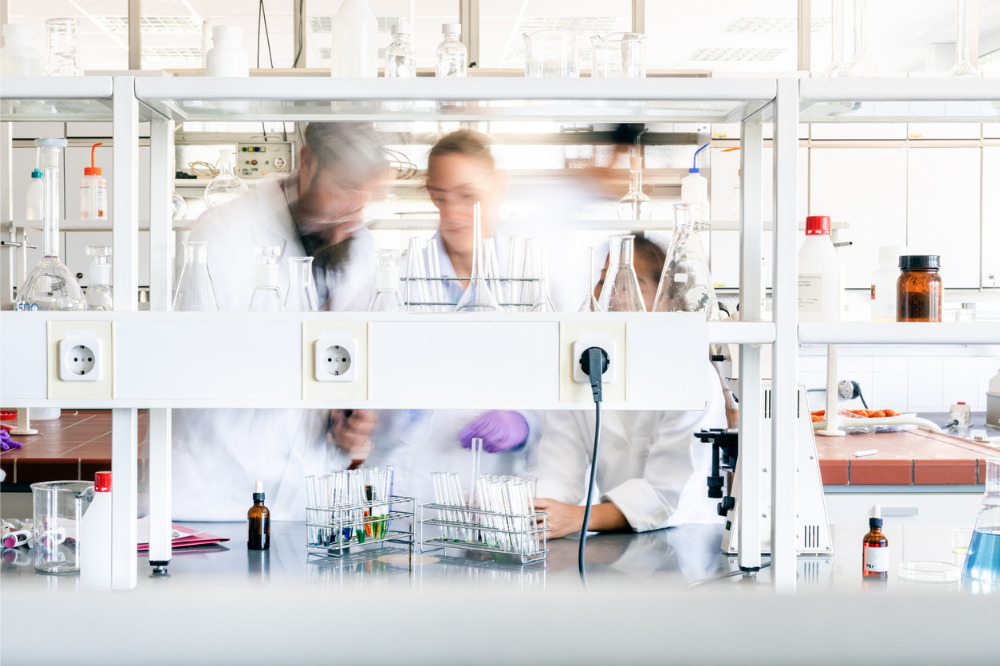 Researchers from Australia's top universities were among those elected as Fellows of the Australian Academy of Science as an acknowledgement of their outstanding contributions to science and society.
Seventeen of this year's 24 inductees were academics.
Academy Fellows, considered as among the country's most distinguished scientists, were elected by their peers for ground-breaking research and scientific endeavours that have a significant and lasting impact to humanity.
The new Fellows include Qeensland University of Technology (QUT) physicist Professor Lidia Morawska, whose work on airborne particulate matter has helped air quality research worldwide.
She is also the Director of QUT's International Laboratory for Air Quality and Health in the Science and Engineering Faculty and an advisor to the World Health Organization (WHO).
Professor Morawska said her area of research "never ceases to bring new inspiration" because it's "an area that crosses disciplines" and "can serve and benefit the people."
"I am proud that my research has helped to make people aware of the health risks of airborne contaminants and provided guidance on how to prevent and to minimise these risks," she said.
Professor Morawska also said she felt honoured to be admitted to the Australian Academy of Science.
A pair of University of Queensland (UQ) scientists were also elected to the Academy.
Professor Justin Marshall was recognised for pioneering research into the colour vision of animals, which has improved the performance of digital cameras.
Meanwhile, UQ's Australian Institute of Bioengineering and Nanotechnology Director Professor Alan Rowan discovered a new biopolymer that has helped drive a new field of stress-stiffening smart materials and aided in the understanding of how cells work.
UQ Vice-Chancellor and President Professor Peter Høj AC congratulated the professors for their latest achievements.
"[Professor Marshall] has made fundamental contributions to sensory neuroscience and ecology," he said.
"These include the discovery of the world's most complex colour vision system, the first demonstration of sensitivity to circularly polarised light in any animal, and discoveries defining modern visual ecology in both vertebrates and invertebrates."
Professor Høj added that Professor Rowan's research is "likely to be world-changing in medicine, energy and biotechnology."
"He is well known for his seminal work in diverse fields ranging from single enzyme studies, single molecule magnets, organic solar cells, biomimetic catalysis, through to biohybrid catalysis, biomimetic gels and polymer therapeutics," he said.
Nurturing diversity
Australian Academy of Science President Professor John Shine AC lauded the new Fellows for their contributions to their scientific disciplines.
"These scientists were elected by their Academy peers following a rigorous evaluation process," he said.
Women made up 42% of this year's new Fellows.
"The number of women in this year's elected Fellows reflects the Academy's work to apply best practice in our nomination and election processes," Professor Shine said.
"We encourage the STEM sector to continue to nurture diversity in all its forms, so that the STEM workforce reflects the composition of our society."
Over the past five years, more than a third of the Fellows elected have been women. Of the Academy's current 559 Fellows, 90 are women.
Here's the complete list of the Academy's new Fellows for 2020.
ACT
1. Professor Ping Koy Lam FAA – Quantum physicist, Australian National University
WA
1. Professor Ryan Lister FAA – Epigeneticist, University of Western Australia
2. Professor Harvey Millar FAA – Plant biochemist, University of Western Australia
3. Professor Robyn Anne Owens FAA FTSE – Mathematician (computer vision), University of Western Australia
QLD
1. Dr Annabelle Bennett AC FAA – Chancellor, Bond University (Special Election)
2. Professor Adèle Green AC FAA FAHMS – Epidemiologist, QIMR Berghofer Medical Research Institute
3. Professor Justin Marshall FAA – Marine biologist, University of Queensland
4. Professor Lidia Morawska FAA – Aerosol physicist, Queensland University of Technology
5. Professor Alan Rowan FAA – Physical organic chemist, University of Queensland
VIC
1. Associate Professor Lee Berger FAA – Biologist, University of Melbourne
2. Professor Linda Blackall FAA – Microbiologist, University of Melbourne
3. Dr Wenju Cai FAA – Climatologist, CSIRO Oceans and Atmosphere
4. Professor Peter Currie FAA – Stem cell biologist, Monash University
5. Professor Andrew Cuthbertson AO FAA FTSE FAHMS – Chief Scientific Officer and Director, CSL Limited (Special Election)
6. Professor Aurore Delaigle FAA – Statistician, University of Melbourne
7. Professor Andrew Roberts FAA FAHMS – Clinical haematologist, Walter and Eliza Hall Institute of Medical Research
NSW
1. Professor Tim Bedding FAA – Astrophysicist, University of Sydney
2. Dr Cathy Foley FAA FTSE – Chief Scientist, CSIRO (Special Election)
3. Professor Gary Froyland FAA – Mathematician (dynamical systems and optimization), UNSW Sydney
4. Professor Kevin Galvin FAA FTSE – Chemical engineer, University of Newcastle
5. Professor Kate Jolliffe FAA – Organic chemist, University of Sydney
6. Professor Ian Paulsen FAA – Microbiologist, Macquarie University
7. Dr Simon Poole AO FAA FTSE – Director of Business Development, Cylite Pty Ltd (Special Election)
8. Dr Jenny Stauber FAA FTSE – Ecotoxicologist, CSIRO Land and Water