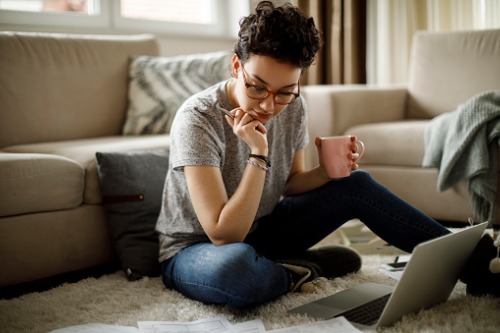 Tensions are at an all-time high for senior students as Term 4 begins and they face their end-of-year exams.
For those who plan to pursue tertiary education, the ATAR is of particular importance.
A nationwide study by tutoring service firm Cluey Learning found that 75% of senior students have experienced – or are currently experiencing – ATAR-related anxiety.
But it doesn't stop there: the study also reported that over half (57%) of the students who participated in the survey believe their parents' anxiety over ATAR is worse than theirs.
Amid talks of scrapping the ATAR altogether, senior students still refuse to let their defences down – with some 57% saying that achieving a specific ATAR score is "extremely important" to them.
"Your ATAR can decide your whole career so it's a regular point of discussion for students; we share our ATAR goals with each other and even talk about the ATAR goals parents have for kids," Tasnia Ahmad, Founder of Youth of Sydney, said.
Ahmad is a Year 12 student herself and the Ryde Young Citizen of the Year.
"At times it can feel like the ATAR constricts you. All your work boils down to a number which can be stressful to think about."
Further figures from Cluey Learning's survey show how senior students are being crushed by ATAR anxiety.
With over half of the students having set a goal to achieve a certain ATAR score, some 55% are vying to score an ATAR of 90 or higher. Still, over half of the respondents believe that landing a score over 90 is impossible.
Scoring under 60 is also not an option, as over 80% of the respondents say this would negatively affect their life and/or career. More than 75% of students also believe that whatever ATAR score they get affect their lives even for the years to come.
Meanwhile, some 25% of the students said they don't know what to do if they fail to get their desired ATAR.
Assuaging fears
To address the burgeoning anxiety crisis, Cluey Learning launched #ATARanxiety, a program where they will be giving out expert tips to help senior students keep a level head as they face the critical exam.
"It's easy to become fixated on the end and its enormity instead of the small steps to take today to allow effective learning to continue," Dr Selina Samuels, Cluey Learning's chief learning officer, said.
"Learning how to best deal with stress and expectations can help build resilience. The challenge is learning how to distinguish between reasonable levels of stress and disproportionate anxiety".
Cluey Learning's study found that most students turn to simply studying to get over ATAR-induced anxiety. A number of students also said they choose to ignore the feeling of panic, or resort to exercising and meditation.
With over 85% of respondents saying that a last-minute study and getting help is needed to prepare for ATAR exams, the same number of students also admitted they need more support with reviewing.
Samuels suggested that senior students should resort less to repeatedly going over their notes, as it "breeds boredom."
Instead, Samuels said students should look for new ways to approach the same content, or go over their reviewers with a tutor if they have additional questions.