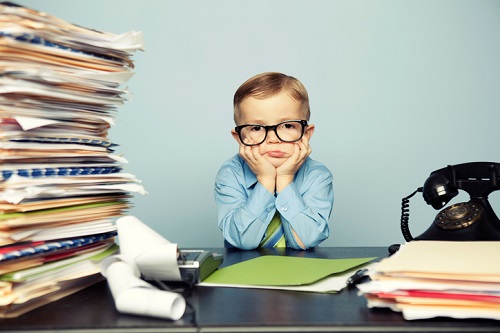 Former South Australian Premier Jay Weatherill has been picked to lead a 10-year research project aimed at preparing toddlers – and even babies – for school.
Heading a governance group, Weatherill, now Industry Professor at the University of South Australia, will work with the Australian Research Alliance for Children and Youth (ARACY) to guide the Alliance as it collaborates across the government and non-government sectors to develop Great to Eight.
The Great to Eight project aims to help get better outcomes for children, taxpayers and the economy, by assisting governments, corporate and philanthropic funders make better targeted investments, and by helping researchers ensure their work is relevant and effective.
Weatherill said it's time for a national focus to stop Australian kids missing out.
"All the research tells us that the earlier you help a child onto a good life trajectory the better for the child, their family, their community and the economy," Weatherill said.
"But we know already that, despite the best efforts of families, one in five Australian kids start school lacking the skills and supports to succeed. And we know that once these kids fall behind, most are not able to catch up, potentially leading to all sorts of problems down the track, such as lower incomes, higher rates of unemployment and ill-health."
ARACY CEO, Penny Dakin, said the project would look at all aspects of early childhood wellbeing.
"Earlier work we have done, known as The Nest, tells us that there are six areas central to a child's wellbeing," Dakin said.
"These are: Being Loved and Safe; Having Material Basics; Being Healthy; Learning; Participating; and Having a Positive Sense of Identity and Culture. Great to Eight will work in each of these areas, and where they cross over."
A recent report by CoLab shows every Australian is paying $607 per year for services that could have been avoided, had kids and families in need been provided with early and appropriate help.
"We're talking about $15 billion a year, more than three times the annual value of Australia's wheat exports," Dakin said.
"If we could redirect this $15 billion into preventive measures such as health or education, we would all be better off."
The Great to Eight project will complement work already underway by the National Early Literacy Coalition to develop a National Early Language and Literacy Strategy for Australia.
The strategy will have a strong focus on helping ensure children start school with the foundational reading, writing and language skills they need. Both projects have received funding from The Ian Potter Foundation. ARACY is part of the National Early Literacy Coalition.
Great to Eight will also be informed by the National Early Years Summit 2020 being hosted by ARACY and partners; The Murdoch Children's Research Institute, Families Australia, the Parent Infant Research Institute, Children's Healthcare Australasia and Goodstart Early Learning.