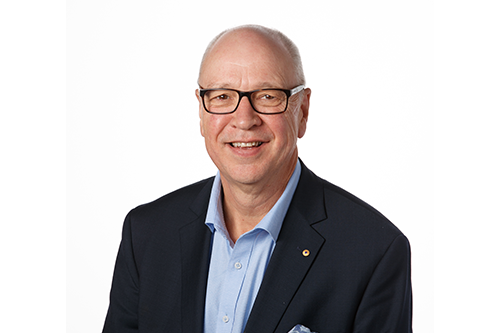 To prepare students for the future, education thought leaders have urged universities to rethink their role in the face of changing student demographics, new industries and the rapid shift of technology
But what kind of changes to this role in particular should universities be expecting?
According to Victoria University Vice-Chancellor, Professor Dawkins, universities need to be innovative in their teaching and offer a wide range of opportunities for students to study vocational education, higher education or both.
"At VU, we are doing this through a number of ways," Professor Dawkins told The Educator.
"With secondary students from the West of Melbourne, our VU Guaranteed program offers Year 11 and 12 students from partnership schools a guaranteed place at VU or VU Polytechnic, prior to their final Year 12 exams."
In 2018, VU introduced a revolutionary approach to learning and teaching, which will be fully implemented across the University by 2022.
The centrepiece to this, said Professor Dawkins, is the Block Model – an innovative new way of teaching where students study one subject at a time intensively over four weeks and are in smaller classes where they can engage in discussions with classmates and teachers, rather than the traditional lecture model.
"It is no surprise that we have seen student grades and satisfaction rise under this new model," Professor Dawkins said.
"Some of the greatest gains in learning have been for students where English is their second language, and indigenous students. This is particularly important as we see more students from non-English speaking backgrounds, and first in family students attend university."
The VU Way is designed with future-ready and job-ready graduates in mind – focused on helping students build the knowledge and technical skills required and assuring the acquisition of the 21st century capabilities required to thrive in the uncertain world of future work.
"We want our graduates to be Work Ready – Tech Ready – Life Ready," Professor Dawkins said.
Stronger connections needed
Professor Dawkins advocates a greater connection between the university and VET sectors so students can gain the skills needed for the future.
"In relation to pathways, we need greater connection between the VET and university sectors so students can move easily between the two by receiving credit for their previous subjects and are not being financially penalised," he said.
"The VU Way and the implementation of the Block Model across both higher education and vocational education by 2022, will enable VU to provide a high quality, comprehensive and flexible tertiary education offer to any student from any background."
Professor Dawkins said the move to Block Mode across courses at VU will increase the flexibility with which VU students can mix and match their subjects in a way that suits them best.
"This will see students able to gain vocational or higher education credentials concurrently or sequentially to equip them with the knowledge and skills they will need as future ready graduates," he said.
"To encourage students to do this, some consideration will need to be given to addressing the financial differences between the two sectors. Ideally a student model that enables students to move seamlessly between the two sectors would be the ideal solution."