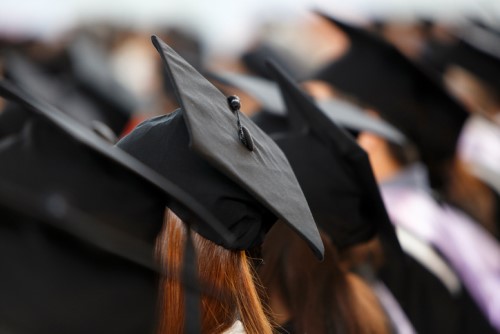 More than nine out of ten university graduates are in full-time jobs three years after finishing their degree, a national survey has found.
The 2019 Graduate Outcomes Survey – Longitudinal (GOS-L) measures the medium-term outcomes of higher education graduates based on a cohort analysis of graduates who responded to the 2016 Graduate Outcomes Survey (GOS).
Graduates have also enjoyed strong growth in their salaries, with an average starting salary of $58,700 growing to $72,800 after just three years in the workforce.
The graduate unemployment rate is just 3.3%, well below the national average of 5.3%.
Three years after graduation, universities with high full-time employment rates for undergraduates include the University of Sydney (93.2%), University of Notre Dame Australia (92.7%), University of Queensland (92.5%), Australian Catholic University (92.4%), UNSW and University of Technology Sydney (both 92.1%), and the University of Wollongong (92.0%).
At postgraduate coursework level, universities with high full-time employment rates three years after graduation include the University of Divinity (100%), University of Wollongong (96.8%), Australian Catholic University and James Cook University (both 95.6%) and UNSW (95.5%).
However, when it came to the highest earning graduates, alumna from Charles Darwin University, which is based in the Northern Territory, are earning 10% more than the typical graduate salary.
Three years after completing their degrees, the Charles Darwin University graduates earn $80,100 per annum, in front of UNSW grads ($80,000), Central Queensland University, the University of New England and Charles Sturt University.
Federal Education Minister, Dan Tehan, lauded the survey's findings, saying more than 250,000 jobs were created in 2018.
"This data shows that university graduates are key beneficiaries," Minister Tehan said.
"Universities are a key driver of job creation, job growth, and productivity improvements in this nation."
Dentistry produces the most employable graduates, with 99% of graduates in full-time employment three years after completing their studies, followed by Medicine (98%), Rehabilitation (98%), Veterinary Science (96%), Engineering (95%) and Law (95%).
However, Minister Tehan said that while Australia's higher education sector is performing well, a greater focus on upskilling is needed to sustain the growth it has been experiencing.
"Australia's future economic success will rely on "educated workers able to access innovation and research to drive growth and opportunity," he said.
"Our Government has put graduate employment outcomes at the centre of our performance-based funding model for universities. This means universities will be incentivised to continue to produce job-ready graduates."