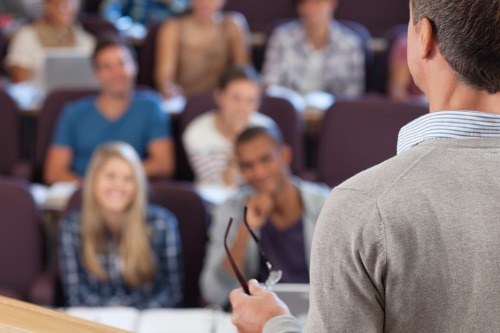 Last week, seven Australian universities were named in the QS World University Rankings' top 100, highlighting the growing strength of the nation's higher education sector.
Australian National University (ANU) was the nation's top-ranked institution (29th) followed by the University of Melbourne (38th), the University of Sydney (42nd), the University of NSW (43rd) and the University of Queensland (47th).
Other universities to make the top 100 included Monash (58th) and the University of Western Australia (86th).
Six indicators are used to compile the ranking including academic reputation; employer reputation; citations per faculty; faculty/student ratio; international faculty ratio and international student ratio.
In their own words
For academic and employer reputation, the University of Sydney scored 97.5 and 96.4 respectively.
"Research and education excellence are part of the University of Sydney's DNA," the University's Vice-Chancellor and Principal, Dr Michael Spence, said. "These results continue our strong standing as a world leader in research and education."
For UNSW, it was the seventh year running that the University received a perfect score for the proportion of international faculty members. UNSW President and Vice-Chancellor, Professor Ian Jacobs, said the ranking reflects UNSW's strong reputation as Australia's "global university".
"Our research is increasingly recognised for its excellence and impact, as reflected in the 2018 Excellence in Research in Australia report which saw UNSW score more top ratings in broad fields of research than any other in Australia," Professor Jacobs said.
In the QS report, the University of Queensland's employer reputation ranking – up seven places – was among improvements for a range of benchmarks, and the greatest increase of any Go8 university in this category.
"At a time when some governments overseas are investing heavily in their university systems, to not only hold but improve our position in the world's top 50 in these important tables is an impressive achievement," Vice-Chancellor and President Professor Peter Høj AC said.
"The result reflects the exceptional quality of education and research across a broad range of fields and disciplines at UQ, which is critical to achieving globally significant solutions to complex problems through partnerships and innovation."
'An increasingly desirable alternative'
QS's director of research, Ben Sowter, said that in evaluating multiple components of a university's mission – provision of teaching, nurturing of employable graduates, research performance, academic standing, and internationalisation – the organisation seeks to ensure that universities "do not neglect any aspect of that mission".
"As such, there is no one factor that can, alone, determine high performance. This is true for Australian universities achieving rankings success this year," Sowter told The Educator.
"Four of Australia's universities have achieved top-50 performances globally for the nurturing of graduate employability. Six have achieved top-50 scores for academic standing. Eight of the world's top 100 research universities are Australian, adjusted for faculty size – and the research impact of Australian universities continues to improve."
Also highly conspicuous, says Sowter, is the extent to which Australian universities are attractive to international students.
"Sixteen of the world's top 100 universities for International Student Ratio are Australian, and the majority of the country's universities are improving their scores for this indicator," he said.
"There is every chance that these improvements will continue as Australia becomes increasingly desirable to international students seeking an Anglophone alternative to the United States and United Kingdom."