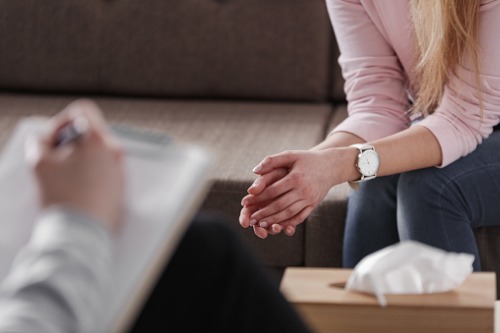 Between the pressure to succeed and social isolation, there are many challenges that students studying abroad must overcome and that put their mental wellness at risk.
A new report from Bupa in partnership with QS Enrolment Solutions recently looked at recommendations to improve international students' risk of developing a mental illness while studying abroad.
According to the report, International student prospects are approximately two times more likely than Australian adults (22.3% vs. 10.9%) to report very low life satisfaction, which is suggestive of depression.
Approximately one in ten also reported very high to extreme levels of loneliness, anxiety, stress and felt pressure to succeed in their future studies in another country; while one in three is not certain that they could access social support in a time of need.
The report's author, Dr. Adrian Tomyn, Bupa Australia's national manager of research and analytics, said the report is a wake-up call for Australia's universities.
"It is concerning that students feel this way before they have arrived in Australia to study as we would expect that these risks will manifest even more poorly after they arrive, when the pressure to succeed is real and in the absence of protective resources, like social support," Tomyn told The Educator.
Tomyn sad that to best support and improve the mental health of international students, universities first need to better understand and target mental health-related stigma and misconceptions about mental health that are deeply embedded in the many different cultures and contexts that students come to Australia from.
"By challenging and addressing these belief systems and by building mental health acumen among international students, we are likely to enhance help-seeking behaviour and improve the effectiveness of therapeutic care," he said.
"As our study has identified that many student prospects are at risk for poor mental health before they arrive in Australia, early intervention must be a priority."
Tomyn said early intervention also enhances the likelihood of educational attainment and prevents more complex psychological and psychiatric cases from occurring.
Chris Strods, QS Enrolment Solutions' market research and data manager, said that while university students are generally known as a higher risk group for mental ill health, he was surprised to see such high levels of risk for prospective students when compared against the Australian average.
"The seeds for mental ill health appear to be present for many students before they even arrive to commence their studies," Strods told The Educator.
"This is a concern, given that in the short-term after they do arrive, they will likely have less access to social support networks, and will be often be acclimatising themselves to their new surroundings alone."
Strods said it goes without saying that a student experiencing mental ill health is unlikely to have a positive student experience overall.
He said universities have a clear role to play in maintaining the mental health of their students in a preventative capacity, through helping newly arrived students establish strong social support networks, periodic 'check ins' on students to make sure they are coping, and making them aware of the support services available to them.
"In addition, they also have a role in a reactive capacity, through provision and advertisement of on-campus counselling services, and providing referrals to mental health professionals where required," he said.