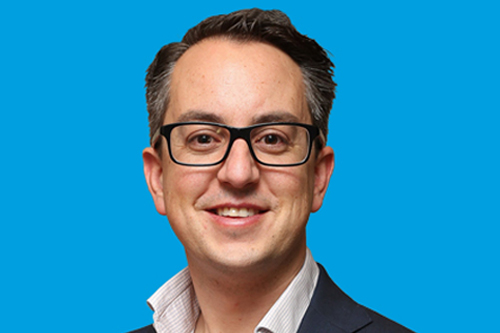 A new report has revealed there are some high-demand occupations lacking an adequate supply of graduates.
The latest edition of The Good Careers Guide was released by Good Education Group, which provides information and analysis that enable key influencers to make informed decisions about education and career pathways.
Among the jobs currently taking up space on the Skilled Occupations List are ICT, science and media-related jobs. However, the report also revealed that if the numbers are anything to go by, there is an engineer shortage in Australia.
Since 2015, engineering vacancies have grown at a higher rate than the total Australian labour force, with civil engineering occupations driving the majority of growth.
What's more, this is unlikely to change anytime soon given that the number of students studying engineering courses has remained stagnant for close to two decades.
So how can Australian universities respond?
Good Education Group CEO Chris Lester said Australian universities are addressing this skills shortage by working with government agencies and industry bodies to develop courses and training suitable for the market.
"Good Education Group are working closely with several universities using data analytics to identify postcodes where demand for certain study areas is strong or not and developing awareness campaigns accordingly," Lester told The Educator.
The organisation is using analysis of traffic to goodcareersguide.com.au to identify what careers students are interested in and sharing this information with universities to help focus their efforts.
"It's important to emphasise the value of STEM subjects at the school level from early on, as that is when students are making decisions about studying at the tertiary level," he said.
Lester said young people's view needs to be changed to show that the likes of maths and science as not only necessary but interesting too.
The report also showed that women are particularly underrepresented in the engineering sector. In the last 12 months, females made up just 36.1% of people searching civil engineering on the site. This then drops to just 13.1% working within the industry.
Gender gap partly to blame
Lester said engineering has traditionally been represented predominately by men, along with most STEM occupations due to a range of factors such as superior pay, lower drop-out rates, higher rate of males in executive management.
"Unfortunately, analysis of our data suggests this isn't going to change anytime soon without intervention," Lester said.
"Career advisors, along with parents play a very important part in influencing students career decisions, so it is very important to educate them around the opportunities in engineering."
Lester said universities can help change the attitude around women studying engineering through highlighting female role models in the field.
"Girls need to see engineering as an exciting, rational and achievable career path," he said.
"This could include universities employing more women in the engineering faculty, set targets for female enrolments, graduations and employment, and increase promotion of achievements in the field by female alumni."
Lester said rapid advances in technology across all sectors of the workforce mean universities are constantly needing to upgrade their facilities to cater to students.
"A major issue is that this is a never-ending process – new techniques and equipment are being developed at a frenetic pace," Lester told The Educator.
"Industry partnerships is imperative for giving students a first-hand look into the field and ensuring institutions are providing relevant training and resources. Sourcing teaching staff who have been employed in market-leading areas of the sector is also a big tick for universities trying to attract students."