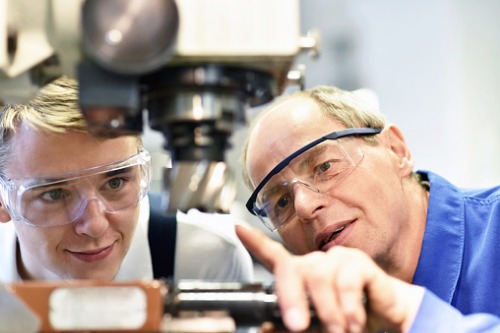 There is an engineer shortage in Australia and if the numbers are anything to go by, this won't be changing anytime soon, with the number of students studying engineering courses remaining stagnant for close to two decades.
The analysis by the Good Career Guide publisher, Good Education Group, was released on Monday, revealing several high-demand occupations that are lacking an adequate supply of graduates.
In 2001, enrolments in engineering were sitting at 13,571, increasing to just 17,170 by 2017. This is despite predictions that every year there will be 5,600 new job openings for civil engineers alone.
However, compared to physiotherapy – a profession currently listed with civil engineering on the Federal Government's Labour Market Analysis of Skilled Occupations – the story is markedly different.
In 2001, heath courses ranked fourth overall (trailing education, management and commerce, and society and culture) as the most popular field of study with just over 29,000 enrolments.
Fast forward to 2017 and that number has increased by 63.2% and jumped two places, second only to society and culture. In a nutshell, any shortage in physios looks likely to be short-term.
The same cannot be said for civil engineers, one of several jobs in the engineering sector currently taking up space on the Skilled Occupations List, along with engineering trades, surveyor and metal machinist.
Since 2015, engineering vacancies have grown at a higher rate than the total Australian labour force, with civil engineering occupations driving the majority of growth.
One factor that may be impacting this shortage is the significant underrepresentation of women in engineering circles. Despite the emphasis on promoting STEM to girls at the primary and secondary
school level, analysis from gooduniversitiesguide.com.au revealed that in the last 12 months, females made up just 36.1% of people searching civil engineering on the site. This then drops to just 13.1% working within the industry.
Good Education Group CEO, Chris Lester, said it is scenarios like these that demonstrate the importance of readily-available career resources.
"People must be able to easily identify industries that are projected to experience significant growth or lack thereof, in order to make an informed decision about their education choices and future prospects," Lester said.