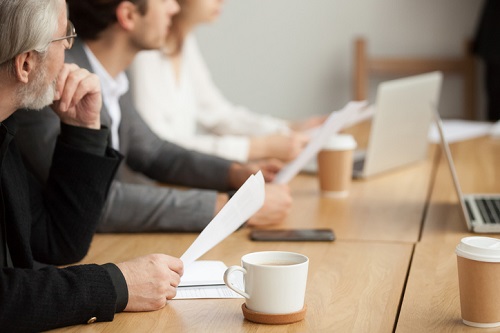 Reports have shown that on current trends, participation rates in tertiary education – which includes university and vocational education training (VET) – will fall over the next decade.
This has led the Mitchell Institute – one of the nation's most prominent education think tanks – to warn that this decline will create a damaging skills gap in Australia.
To discuss how universities will tackle this important challenge, Victoria University's Sir Zelman Cowen Centre and the Mitchell Institute recently hosted a major symposium in Melbourne involving more than 130 leaders from universities, industry, government, and other tertiary education stakeholders.
Top of the agenda at the Role of Universities in the 2020s Symposium was setting out a future direction for Australia's universities to deliver the skills that meet the needs of a rapidly changing economy.
'Reshaping the higher education architecture'
One of the keynote speakers was Federal Education Minister, Dan Tehan, who laid out the government's plan to "reshape the higher education architecture" of Australia.
The Federal Government has set a target of creating another 1.25 million jobs over the next five years, including 250,000 new jobs for young Australians. It is also looking to strengthen industry-university partnerships to help drive the growth of these opportunities.
"For too long, the higher education sector and the Government have stood apart and lectured each other about the future direction of higher education policy," Minister Tehan said.
"The Morrison Government will actively seek to engage with the sector to enhance our shared interests, and we will work together on national policy settings."
Speaking at the National Press Club the following day, Minister Tehan said the Federal Government has also set its sights on lifting the low rates of higher education participation and attainment by people in regional Australia, including those from low socio-economic and Indigenous backgrounds.
"Our Government has made participation of regional and rural Australians in the higher education system a key metric of our performance-based funding model," he said
"The introduction of performance-based funding from next year will be a transformational moment for higher education in this country, giving explicit voice to how universities can fulfil the vision of Wentworth and provide 'the opportunity for the child of every class to become great and useful'."
A 'coherent tertiary education sector' needed
Speaking at the Symposium, Victoria University's Vice-Chancellor, Professor Peter Dawkins, highlighted the need for "bold thinking" from both the tertiary education sector and policy leaders in Government.
"In the face of changing student demographics, and with new industries, skills and technology rapidly emerging, universities need to rethink their role," Professor Dawkins said.
"We are bringing together the Vice-Chancellors and other tertiary education leaders to work collectively towards a strategy that stimulates innovation, removes barriers and delivers a coherent tertiary education sector."
Professor Dawkins said greater connection is needed between the university and VET sectors so students can move between the two seamlessly to gain the skills they need for the economy of tomorrow.
"Students shouldn't be penalised for doing so financially or academically," he said.
'Building an adaptive learning system'
Jan Owen AM, CEO, Foundation for Young Australians, said future learning requires a better understanding of our often-disconnected education, training and employment systems.
"We need to bring them together to build an adaptive learning system that will function well into the future," Owen told those gathered at the Symposium.
"Young people must be at the centre of this redesign, in partnership with educators, advisors and supporters as they embark on a lifelong journey of learning and relearning."
Owen recalled the words of an eight-year-old student at a public school in Sydney who had recently told her: "I don't just want content; I need to know what to do with my learning in the real world".
"That sounds like an ambition for the future of education," Owen said.
Owen said: "it is time to stop talking about 'fixing' or 'transforming' education and instead turn our minds to the future of learning".
"So, the question I would pose is this: how might we build an evidence-based, sustainable and imaginative fit-for-the-future education system so that every child and young person gains mastery in lifelong learning?" she said.
"We are all responsible for finding the answer."