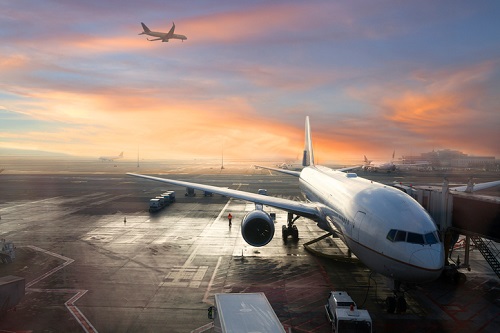 Over the weekend the Federal Government suspended all travel from mainland China to Australia in response to the coronavirus outbreak. The measure applies to everyone except Australian citizens, permanent residents and their families, until further notice.
The impact of the coronavirus is already taking its toll on Australia's universities, with International Education Association of Australia (IEAA) CEO Phil Honeywood warning of an $8bn hit to the nation's education sector.
University of Sydney Vice-Chancellor Dr Michael Spence said the new travel restriction means that a significant number of the University's students may not be able to enrol at the start of semester as hoped.
"Naturally, many of our students will find this news upsetting and will be looking to the University for support," Dr Spence said.
"I wrote to all continuing students from China on Sunday offering reassurance that we will do all we can to help them continue their studies and that we look forward to welcoming them as soon as they are able to travel".
In order to minimise disruption to the rest of the University community, Semester 1 will commence on 24 February as planned.
Dr Spence said the University will be communicating with both continuing and commencing students from China to better understand their individual needs.
"I am sure that you share my concern for those students and staff affected by this decision and that you will do what you can to assist any members of our community, whether here or overseas, during this uncertain time," he said.
"I would like to thank colleagues who are working tirelessly to support our students during a particularly challenging period".
The virus – which has infected nearly 20,000 people across 27 countries – has killed 426 people since it was first detected on December 31, 2019. According to the latest figures, nearly 2,300 people are in a serious or critical condition. Australia has confirmed 12 cases of the virus so far.
"As we prepare for the return of students, it is important that we all adhere to the Australian Government Department of Health advice regarding basic hygiene practices and that we keep up to date with current guidelines," Dr Spence said.
"While the risk in Australia remains low, we are protecting the health of staff and students by taking extra precautions such as provision of hand sanitisers, additional cleaning protocols and information posters which you will begin to see around campus".
At some of Australia's leading universities, Chinese international students make up to 20% of student populations, and universities, English-language colleges and schools are relying on the arrival of 200,000 Chinese students this year alone.
Sector regulators given 'maximum flexibility'
Today, Federal Education Minister Dan Tehan met with the Universities Australia (UA) Board to explore options to minimise the impacts of the coronavirus outbreak on tertiary education in Australia.
Minister Tehan also met with the Council for International Education's Global Reputation Taskforce, which is helping the government navigate the impact of the coronavirus on the nation's education sector.
"Our Government is working with the sector to ensure the safety of all students and the Australian public," Minister Tehan said.
"The Government has offered maximum flexibility from the sector regulators, the Tertiary Education Quality and Standards Agency and the Australian Skills Quality Authority, to ensure providers can best respond given their circumstances".
Minister Tehan said the Federal Government has also provided the UA Board with the latest data on the number of international Chinese students.
"Our Government will work to provide surety to students and academics whose visas are impacted by the Australian Government's response to the coronavirus," he said.
"Just as importantly, I heard from the universities about the specific impacts this situation is having on their students".
Minister Tehan said the government and the university sector have agreed to "explore all avenues" to minimise the impact of the coronavirus and will meet again next week.
"I welcome the proactive and supportive response from universities to ensure their students' safety and support their education," Minister Tehan said.
"The safety and wellbeing of all of our students, both in Australia and aboard, is foremost in our minds. The Australian community has welcomed international students to our country and they have become important members of our higher education sector and the local communities in which they live".