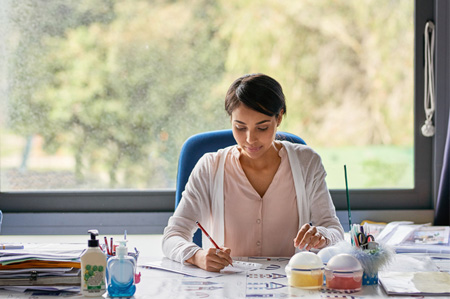 Australian teachers are underprepared for the classroom compared to those in other countries, according to a recent global survey.
The OECD Teaching and Learning International Survey (TALIS) asked teachers around the world how prepared they were after completing their teacher education degrees.
And on almost every measure – including being prepared to teach specific subjects, teach mixed-ability classes, and manage the classroom – Australian teachers reported being less prepared than the OECD teacher average.
A report published earlier this year revealed a steady rise over the past decade in the number of teachers who hold a post-graduate qualification, suggesting today's teachers are more qualified than in years gone by.
The Initial teacher education: Data report 2018, released by the Australian Institute for Teaching and School Leadership (AITSL), brought together a range of data from 2007 to 2016 about teaching students, teaching programs, and those who successfully graduate as teachers.
"It also shows that job prospects for graduate teachers remain very good, with seven in ten graduates finding fulltime work as a teacher within four months of graduation," AITSL's then CEO, Lisa Rodgers, said.
However, Blaise Joseph – a research fellow in education at The Centre for Independent Studies – says the latest evidence indicates new teachers aren't adequately prepared to teach reading or manage student behaviour – aspects of teaching that "could hardly be classified as optional extras".
"This should certainly raise questions about the quality of content that taxpayer-funded universities are delivering to teacher education students," Joseph said.
He points to other data that shows almost one-in-ten teacher education students fail a basic literacy and numeracy test, which has prompted calls to raise the standard of new teacher intakes.
The TALIS survey also asked teachers about what school spending priorities should be. Australian teachers were more likely than the OECD teacher average to prioritise reducing administrative burden by recruiting more support staff.
Joseph says this suggests red tape for teachers may have grown unreasonably, meaning less time can be spent on lesson preparation.
"Interestingly, Australian teachers were less likely to think reducing class sizes or increasing teacher salaries should be prioritised than the OECD teacher average," he said.
"This goes to show there are many policies to improve the school system we should consider before we move to throwing even more taxpayer money at the problems. We should start by trying to improve teacher training."