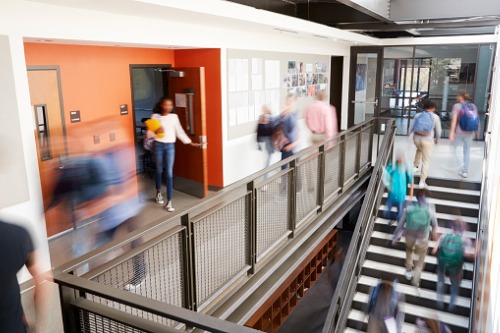 A recent report surveying students about their thoughts and feedback from university open days has revealed some key insights for higher education leaders looking to increase their student enrolments.
The QS Enrolment Solutions' latest report – The Value of Open Days in Australian Universities – asked prospective students about their thoughts on open days – just as they're stepping off the bus and onto their (hopefully) future campus.
The findings reveal that higher education providers need to balance their open day activities and offerings to ensure that experiences resonate with a spectrum of students – from the fresh-faced high-school grad to the mature-aged student.
"Overall, the results indicate that universities are already doing a good job when it comes to providing an informative open day experience," Chris Strods, market research and data manager at QS Enrolment Solutions, told The Educator.
"This includes effectively showcasing their campus, the services and facilities available within it, and the courses it can offer."
Strods said the report reinforces that different types of prospective students are attending open days for different reasons and highlights the necessity of providing a tailored open day experience, in order to make the event relevant to all attendees.
"One way to achieve this would be for universities to provide information about on-and off-campus accommodation for regional attendees," he explained.
"Universities can also provide ample opportunities for attendees – particularly those pursuing postgraduate study – to interact with faculty and academic staff, and by staging events or exhibitions that could be experienced as a group – given the high proportion of attendees who will be visiting open days with friends or family."
The report also highlighted the need for universities to balance their open day activities and offerings to ensure that experiences resonate with a spectrum of students.
Strods said a great example of an interactive group exhibit would be the "Mind Racer" activity which Deakin University incorporated into its 2018 Open Days.
"The exhibit showcased the university's research into cognitive neuroscience by allowing attendees to 'race' each other using slot cars controlled by a brainwave-measuring headset. Over 18,000 attendees viewed the exhibit over two open days," he said.
"Exhibits like this, which demonstrate the exciting things that are happening at your institution, and do so through a fun, interactive, and collaborative experience, can be a great way to make sure that your open day is one that attendees remember."