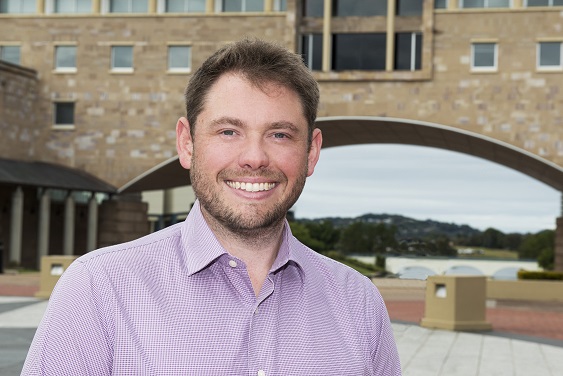 Coronavirus is forcing schools and higher education sectors online but Bond University's Associate Professor of computer gaming, Dr James Birt, has been preparing for such an event for almost a decade.
Dr Birt, who received a citation for his outstanding contribution to student learning in the 2019 Australian Awards for University Teaching, believes he's well equipped to continue delivering his pedagogy.
"I've been doing this for the last seven years, enacting a flip classroom, pre-recorded content and mentoring of my classes," he said.
"The students will get an experience as best as what they could have received in the classroom – that's the goal to the absolute best I can provide".
Dr Birt said the University will be even more available to its students during this difficult and uncertain time.
"If we can show them and the world that we can still deliver a personalised experience, that is a real positive in such a negative situation," he said.
Unlike most Australian universities, Bond's first semester commenced on January 6 and students are currently in their final week of exams.
To help them do their best, Dr Birt will be prerecording his lectures and workshops in high definition, while also using screen casting and other technologies to ensure his students are engaged.
This means students will be able to watch technology demonstrations live, while also accessing lectures and workshops on demand.
"My goal has always been, don't be the lecturer, be the mentor," Dr Birt said.
"It's important that I still give a personalized experience for the students, which is the cornerstone of a Bond University education. All lectures will be prerecorded in high quality video".
Dr Birt said students will be able to stream or download in an asynchronous fashion so that they have an emerging technology experience even though they cannot be in the same room as him.
"I'll be working through their questions, theories and concepts of the lectures and getting back to them in a one-on-one fashion," he said.